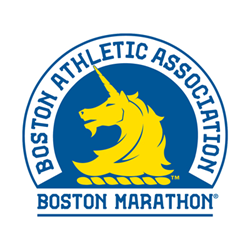 Boston Hotels like The Boston Park Plaza Hotel & Towers prepare to welcome visitors who come for these and other popular things to do in Boston.
Boston, MA (PRWEB) March 14, 2014
Wine tasting with a twist, a week long jazz festival and an historic footrace are some of the top Boston Events in April. Boston Hotels like The Boston Park Plaza Hotel & Towers prepare to welcome visitors who come for these and other popular Things to do in Boston. The Boston Park Plaza Hotel has impressive special offers to entice visitors. View offer details >
Run of the Charles Canoe & Kayak Race
When: April 27, 2014
Where: DCR Artesani Park | 1255 Soldiers Field Road Boston, MA 02135
Call: 781-938-4048
More than 1,200 professional and amateur kayakers will come to the city for this Boston Event. Racers of all ages will compete in a several races, including elite competitions with a $5,000 prize.
Medical Informatics World 2014
When: April 28 through April 29, 2014
Where: Seaport World Trade Center | 200 Seaport Boulevard Boston, MA 02210
Call: 781-972-5400
Medical professionals who work in all areas of healthcare will gather for two days of discussions, seminars, and networking events. Some of the topics that will be covered are optimizing patient care, health management, drug trials and many others.
Boston Marathon
When: April 21, 2014
Where: Starts in Hopkinton, MA finish line at Copley Square near Boston Public Library
This Boston Event is the oldest marathon in the world, and more than 20,000 runners – both pros and amateurs – participate each year. After the tragic events at last year's Boston Marathon, there are sure to be record crowds of spectators who turn out to cheer on the runners and remind the world that this city is "Boston Strong."
Boston Jazz Week
When: April 21 through April 30, 2014
Where: Various locations
For lovers of jazz music, this is a must-attend Boston Event. Ten days of concerts, festivals and more will take place at several area venues. Both new and established musicians will perform during Boston Jazz Week.
Wine Riot
When: April 18 through April 19, 2014
Where: Park Plaza Castle | 130 Columbus Avenue Boston, MA 02116
Call: 800-430-1553
Organizers encourage attendees to this Boston Event to "grab a glass and hit the floor," where more than 250 wines from around the world will be on offer. Those who come to this fun Event are free to sample the wines, enjoy the DJ or snap mementos of the night in the photo booth. An app that can be downloaded to attendees' smart phones will allow users to track their favorite wines and get information on where to purchase it after the Event.
About The Boston Park Plaza Hotel - A Boston Hotel:
The Boston Park Plaza Hotel & Towers is part of the rich history that defines Boston as one of the most beautiful cities in America and a top travel destination. This historic Boston hotel is located in Back Bay, one of the most beautiful areas of the city – just yards from Boston Common, America's oldest public park.
The Boston Park Plaza Hotel – A Boston hotel conveys class and elegance throughout its exceptional concierge and guest services, 1,053 finely-appointed guest rooms and guest suites, premier dining with 8 on-site Boston restaurants including Melting Pot and the Statler's Lounge. Other guest services include a 24-hour fitness center, 24-hour business center, and 65,000 square-feet of exceptional Boston meeting space.
Visit the Boston Park Plaza Hotel Website.
Visiting Boston? Consider The Boston Park Plaza Hotel - Check rates, make reservations or call toll free: 800.225.2008.