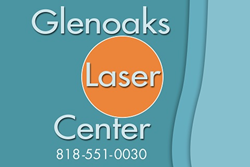 Glendale, CA (PRWEB) August 29, 2014
Glendale Botox experts at Glenoaks Laser Center are now offering a special promotion on Botox throughout the month of September. This special offer features 10 free units of Botox with a purchase of two syringes of Juvederm. Patients can take advantage of this special offer to completely transform the appearance of their skin. The Glendale Botox experts will work with patients to determine if Botox or Juvederm is right for their needs.
Botox is a treatment made from the botulinum toxin. In small concentrations, it blocks the nerve signals to muscles, which relaxes them. This stops abnormal muscle contractions and alleviates deep expression lines such as horizontal forehead creases, vertical lines between the brows and crow's feet. As the muscles relax, the skin's collagen and elastin production are normalized, which helps plump the creases. Botox can be administered in a few minutes, and within a few days, the muscles will relax. Over the next several weeks, the skin's natural restoration process will take over to create a refreshed, youthful appearance. Botox before and after images allow patients to see the possibilities.
Juvederm
Juvederm is a smooth gel filler that can be used to plump fine lines, deep wrinkles and expression lines. A single treatment with Juvederm offers natural-looking results that can last 12 months or longer. The process is fast and comfortable. Topical and local anesthetics can be used to ease the sting, and most patients enjoy immediate results. Because Juvederm uses hyaluronic acid, which is naturally found in the body, it is usually well-tolerated. The Glendale Botox injections experts can often perform both Juvederm and Botox at the same time for more dramatic results.
About Glenoaks Laser Center, Experts in Botox Treatment Glendale
The Glendale Botox experts at Glenoaks Laser Center is pleased to be able to offer their patients the latest cosmetic advances. They offer treatments for sun-damaged skin, early signs of aging, unwanted hair and unwanted tattoos. Each treatment is designed to be safe, effective and noninvasive or minimally invasive for faster recovery and gentler results. They "combine the benefits of salon-quality beauty services with the safety and technological advancement of medical science." Their doctor and skin care technicians have undergone extensive training to provide patients with the safest options possible.