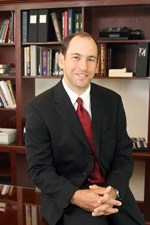 I am looking forward to meeting the clients of Eclipse and Stellar Bodies to share more about our services.
Atlanta, GA (PRWEB) February 21, 2014
Dr. Mark Deutsch, an Atlanta plastic surgeon and medical director of Perimeter Plastic Surgery, will participate in the Eclipse One-On-One and Stellar Bodies clientele appreciation day on Thursday, February 27. Dr. Deutsch will be offering complimentary consultations and providing Botox Cosmetic and Juvederm injections at a discounted rate.
The event will be held in the Eclipse exercise studio, located at 295 West Wieuca Rd NW in Atlanta, GA, from 10 a.m. to 1 p.m. Dr. Deutsch will offer complimentary consultations to discuss all surgical and non-surgical options, and will perform the Botox and Juvederm injections on site. For this special event, Botox will be available at a reduced rate of $10 per unit, and Juvederm will be discounted $100 per syringe. The appreciation day also includes complimentary blowouts and makeup demonstrations by Atlanta beauty bar GlowDry. A rep for Allergan, the healthcare company that developed Botox and Juvederm injectables, will also be on hand to demonstrate the product and answer any additional questions. Light refreshments and healthy bites will also be served.
"I am looking forward to meeting the clients of Eclipse and Stellar Bodies during the customer appreciation event to share more about our services," said Dr. Deutsch. "Botox and Juvederm offer long-lasting results to reduce fine lines and wrinkles and return a youthful radiance to the face. Joining GlowDry to offer customers a range of beauty options is an excellent way to really help everyone look and feel their absolute best."
Dr. Mark Deutsch is the founder of Perimeter Plastic Surgery and a top plastic surgeon in Atlanta. He is board certified by the American Board of Plastic Surgery, and performs a variety of cosmetic and reconstructive surgeries. In addition to his work in the United States, he travels annually to South America to perform volunteer procedures. For more information about Dr. Deutsch and Perimeter Plastic Surgery, please visit http://www.perimeterplasticsurgery.com.