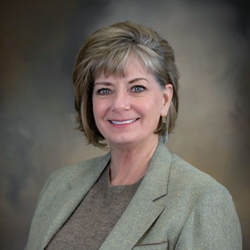 Rupprecht is passionate about assisting organizations of all sizes, with a special penchant for working with entrepreneurs, innovators and disruptors in the healthcare space.
BOULDER, Colo. (PRWEB) April 27, 2022
Boulder iQ has named Joanne Rupprecht senior vice president, regulatory and quality.
Rupprecht is a highly experienced regulatory affairs advisor, federal agency/life sciences attorney and educator. Proficient in FDA and international regulatory affairs, and quality systems, she brings more than 35 years of healthcare product development experience to Boulder iQ, including the implementation of quality management systems and regulatory strategies, submissions, and negotiations for medical devices.
"Jo has dedicated her career to bridging science, business and law," says Jim Kasic, chairman and founder of Boulder iQ and its Boulder Sterilization Services division. "She is passionate about assisting organizations of all sizes, with a special penchant for working with entrepreneurs, innovators and disruptors in the healthcare space, and for navigating complex regulatory requirements and establishing compliant operations."
Before joining Boulder iQ, the experienced attorney and strategic regulatory professional was principle owner and consultant at Rupprecht Consulting Services, and chief regulatory officer at Summit Biolabs, Inc. At Colorado State University, she served as manager of regulatory affairs, interim director of research integrity, interim head of quality, campus COVID-19 testing supervisor and COVID-19 emergency use authorization consultant. She has also served as a legislative research fellow for the State of Colorado General Assembly.
Earlier in her career, Rupprecht worked as a mass tort attorney for McDivitt Law Firm (Denver) and Burg Simpson Eldredge Hersh & Jardine, P.C. (Englewood, Colorado), a federal government contracts attorney with Watson & Associates (Denver) and principal attorney with Rupprecht Law, P.C. For Abbott Laboratories, she held the position of regulatory affairs specialist and assistant scientist.
Rupprecht also is an adjunct professor in the master's program in biomedical sciences and biotechnology at the University of Colorado Denver, Anschutz Medical Campus. She previously served as research services program director, regulatory affairs, for the school. She has been a contributing author to the Regulatory Affairs Professionals Society's U.S. Regulatory Affairs Writing manual, Fundamentals of International Regulatory Affairs manual, and Fundamentals of U.S. Regulatory Affairs manual.
The new executive holds a Bachelor of Science degree from the University of Illinois, and a Juris Doctor degree from the University of Denver Sturm College of Law. She is a current member of the board of directors for the Broadening Experiences in Scientific and Scholarly Training program, and the recipient of the Colorado Bioscience Association's 2021 Institute Leadership Award. Her certifications include:

Association of Clinical Research Professionals - Certified Professional
Association of College and University Educators – Effective Teaching Professionals credential
Society of Corporate Compliance and Ethics – Corporate Compliance and Ethics Professional
Association of Clinical Research Professionals – Clinical Research Coordinator Boot Camp certificate of completion
Seton Hall University School of Law – U.S. Life Sciences Compliance certification
Regulatory Affairs Certification (global, U.S.)
"I am particularly excited to join Boulder iQ at this phase of growth and expansion," says Rupprecht. "It's an honor to work with this team of proven leaders in providing invaluable services to innovative companies seeking support for their product development and commercialization efforts."
Boulder iQ (http://www.boulderiq.com)
Boulder iQ is an expert contract firm that provides life sciences companies all the services they need to bring products to market. With specialties in regulatory affairs, quality assurance, design, engineering and manufacturing, the company's single-source program speeds product development. The Boulder Sterilization Services division, providing quick-turn ethylene oxide sterilization, final assembly and packaging services, is the recent recipient of a $250,000 grant from the Colorado Office of Economic Development and International Trade's Advanced Industries Accelerator Grant Program.
Based in Boulder, Colorado, Boulder iQ is ISO 13485:2016 certified through Boulder BioMed. The company's Boulder Medical Device Accelerator provides equity investment in start-up companies seeking product development services, expert mentoring and infrastructure support.