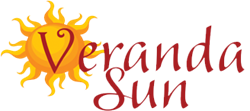 We are excited to provide our clients with this service as we understand that surgical treatments can be costly and time invasive. This treatment is a non-invasive alternative that is cost effective and risk free.
Boulder, CO (PRWEB) October 14, 2014
Boulder Tanning salon Veranda Sun Tanning now offers Red Light Therapy treatments. Veranda Sun Tanning is the only tanning salon in Boulder, Colorado that offers Red Light Therapy.
Studies show that skin exposed to LED light wavelengths grows 150-200% faster. Therefore, as LED therapy improves the cosmetic appearance of skin, it also promotes the healing of wounds, scars and burns. This happens because skin has a high blood and water content, so it quickly absorbs red light to produce enough energy to cause a healing response from the body.
"We are excited to provide our clients with this service as we understand that surgical treatments can be costly and time invasive. This treatment is a non-invasive alternative that is cost effective and risk free. And the benefits extend well beyond skin rejuvenation", says Hanna Decristofaro a representative from Veranda Sun Tanning.
Red light therapy is a noninvasive treatment that uses state of the art technology to help the body's skin repair itself. It does this by using light wavelengths between 630 and 660 nanometers that are able to penetrate 8 to 10 millimeters into the skin in order to stimulate the cells responsible for collagen production. This system has helped with numerous injuries, as well as skin issues such as deep set wrinkles, and to help reduce appearance of acne. The treatment can be used on the full body through the use of beds that resemble tanning beds where customers can lay down and relax while the light generates healing.
Everyone develops skin issues as they get older, because their skin loses its elasticity, and the quality of the collagen decreases. When extensive sun or UV light exposure, or highly stressful situations occur, the quality diminishes at an even faster rate. There are plenty of products and services out there to help with these issues. The problem with most of those so called miracle cures is that they end up hurting the user in the long run. They can cause rashes and burns that can make the areas look worse than before. Most of them are invasive, too, and cause side effects and general discomfort. Many people have tried multiple suggestions and ended up wasting money. This light treatment has already been proven time and again that it works without creating any more harm to the body. Customers leave the facility feeling relaxed after going through a treatment.
NASA first came up with this technology to use for growing plants and healing wounds for those in space, but now it's being used by people all over the world to get their skin back to being healthy and vibrant again. One of the main uses is to reduce wrinkles and fine lines so that it tightens and firms skin. One of the ways the light therapy is able to do this is by increasing blood circulation. When the light penetrates the skin, it relaxes the vessels allowing for easier blood flow. This brings in more oxygen and new skin cells are created, making it one of the main parts of the healing process that this therapy brings to its patients.
Reducing wrinkles isn't the only skin healing benefit that this treatment brings. It can also be used to refine pore size, and to remove blemishes and redness from the face. Treatments are also used to fade age spots and hyper-pigmentation. When the light reaches the fibroblast cells, it energizes them to regenerate collagen and elastin. This is needed for healthier and youthful looking skin. When the skin is plump and toned, the sight of pores and redness stop being prevalent. This is also necessary for anti-aging, so the skin can heal from any harm done by the sun exposure, stress factors, and the usual wear and tear that aging brings to the skin.
The new skin cells and collagen reproduction also tightens and firms the skin. There are parts all over the body that may need to benefit from this. When it tightens the skin, it will also minimize cellulite scars and stretch marks that happen to almost everyone's body as they age. This treatment is one of the best ways to get rid of what some would call the most stubborn of skin conditions. Lotions and electronic devices have been used to fix these problems, but they hardly work, and sometimes do more harm than good.
Depending on how much skin damage needs to be repaired, many treatments over a period of time may need to be done. There can be multiple sessions during the week for a certain amount of weeks that customers can discuss with their care provider. Commitment is needed by the customers for this treatment. This is to ensure that the healing process can occur between treatments, leaving the skin to grow to its full potential.
Results from these treatments will start to be seen about a few weeks after they have started. Once the treatments are done, upkeep treatments may be needed to make sure any recent damage doesn't undo the healing process that has already progressed. If the customer maintains these appointments, then they will be able to spend less time and money on beauty products that are used for covering up the spots on the skin that are damaged or need to be hidden to create an even look. This is great for customers, because they not only save money, but also keep their skin away from old build up that these products cause. This new treatment offers many amazing benefits that include not only beautiful skin, but healthy skin. Removing decades of damage that is the best way for anyone to look and feel their best.
Veranda Sun was established in 1983 making them the first tanning salon in Boulder. Since their formation they've grown with the Boulder community and their salon has been constantly updated to provide their clients with a top of the line tanning experience. Today, they offer their clients 7 different levels of tanning beds as well as a variety of sunless options. Their salon has more tanning beds than any other salon in Boulder. In total, they have 19 beds to provide the best possible bronzing results. Their lamps are always new, their staff is always friendly and informed, and their number one priority is giving their clients the best possible tanning experience from the moment the client walks through the door.
For more info visit their website:
http://verandasuntanning.com