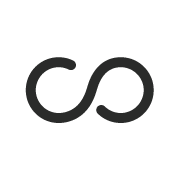 San Francisco, CA (PRWEB) April 22, 2015
Today Convo ( http://www.convo.com ) announced their integration with Box. This was highlighted in a keynote presentation at Box's premier developer conference, Box Dev. With this upcoming integration, all Convo users will be able to securely upload, share and collaborate on Box content within Convo. The announcement further solidifies Convo's dedication to creating a secure communication and collaboration hub for large organizations.
Convo is an enterprise communication and messaging platform with over 14,000 customers across the globe. It facilitates secure and focused conversations across the enterprise – with its instant messaging tool, threaded discussions, document mark-up capabilities and a social interface.
Benefits of the integration include:
•Streamlined file sharing and document collaboration - Teams can easily collaborate on Box files using advanced annotation tools within Convo. Convo generates instant rich previews from a broad variety of file formats including PDFs, Photoshop PSDs, and more than 32 others!
•Tracking and managing workflow updates - A post will be automatically created in Convo when content is added to Box. This will help users track the latest versions when collaborating on content and flag tasks to stakeholders when action is required.
•Helping key functions and verticals - Departments where there are typically multiple external and internal collaborators will benefit from the streamlined collaboration features. This includes functions such as marketing, design, HR, sales and in verticals such as publishing, ad agencies, and consulting.
"We're thrilled to welcome new partners to the Box ecosystem and introduce new tools that make it incredibly easy to integrate on the Box platform and extend the value of our service to companies around the world," said Chris Yeh, Senior Vice President of Product and Platform at Box.
"Security comes first at Convo, especially when it comes to protecting sensitive company communication. Our servers are encrypted at rest with high grade 256-bit AES and backed up to prevent data loss," said Faizan Buzdar, CEO of Convo. "We know that Box takes the same care in protecting its own files, so this integration will be ideal for companies that want to the highest level of control over their most confidential internal communications and content."
This integration will be available to all Convo users on June 2015.
Organizations interested in learning more about Convo can visit http://www.convo.com. The Convo app can also be downloaded for free from the App Store and Play Store.
About Convo
Convo is a tool that eliminates 100% of internal company email through enabling internal communication via a customized newsfeed. It distills what is most effective in messaging, collaboration, and productivity apps. Enterprises rely on Convo for speed, security, and focus in their daily decision making.
Over 14,000 businesses run on Convo including: Ogilvy, The Next Web, CBS, Kaiser Permanente, NXP, and NBC. Conveniently available on web, desktop, iOS, and Android, Convo is proudly backed by Morgenthaler Ventures, the same early-stage VCs behind Lending Club, Apple, Siri, and Evernote.
Press Contact:
Convo
Sharmeen Suri
sharmeen(at)convo(dot)com
For multimedia content including photos and videos, please visit http://www.convo.com