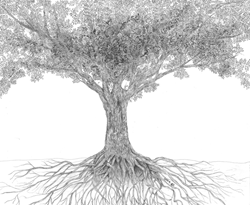 There's something magical about summer camp, and we're excited to host the Boyang Twins; I know our campers will be excited to meet real artists who are the same age. It's a great message, that you can find a natural talent, and do something extraordinary
Seattle, Washington (PRWEB) July 16, 2017
Dr. Hongbing Wang is a scientist and professor in the Department of Physiology at Michigan State University and attended the University of Washington for his post-doctoral training. His lab focuses on understanding how neuronal signaling regulates brain plasticity and learning. His research identified pathological factors involved in neurological disorders such as Fragile X syndrome and Autism. The Boyang Twins (identical) know about Father's research on autism which directed the decision the boys were given to make on where to go on vacation. They want to give back to UW through supporting the UW Autism Center. On July 19th, the 11-year-old twins will be teaching an art class at Apex Summer Camp, followed by a fundraiser: Art for Autism July 20th.
"There's something magical about summer camp, and we're excited to host the Boyang Twins. I know our campers will be excited to meet real artists who are the same age. It's a great message, that you can find a natural talent, and do something extraordinary," says director Ben Aaronson of the Apex Summer Camp.
The Boyang Twins have won national awards in adult competitions and exhibitions. The artwork has been exhibited in fine art galleries across the country. The boy's artwork inspires fascination. Louis draws and paints flowers, trees, and landscapes, while Max draws and paints insects and other forms of wildlife, mostly from memory. The identical twins merge nature through art, and are second-degree black belts in Taekwondo! Art for Autism
The fundraiser will feature art pieces in a silent auction, created by the Boyang Twins and two pieces created by an autistic young adult named Taylor Mars. All proceeds will go to the UW Autism Center. The boys will also give a small workshop designed to teach people of all ages how these art prodigies approach their work. Supplies will be provided, complete with mats to take home. Those in attendance will learn how nature is brought to life through pen ink, and watercolor, and have the opportunity to learn technique. Works in progress will be used to show attendees how creation starts and ends. Please see the Eventbrite here, to receive more information and to RSVP with your ticket purchase. Percentage of proceeds from tickets will go to the UW Autism Center.
About UW Autism Center
The UW Autism Center is a nonprofit organization devoted to supporting individuals and families affected by autism spectrum disorders through exceptional clinical services, innovative scientific research and high-quality training.