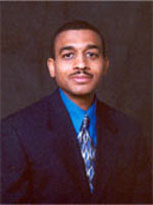 Buyers who get in on the ground floor will get the first pick of the best lots that are released in the first phase.
Richmond, VA (PRWEB) March 22, 2017
There are five phases of a community: development, growth, stabilization, decline and revitalization. "The development phase is the stage of construction and is the best phase to purchase a home, whereas the growth phase is when the subdivision or community is growing both residentially and in home values," said Realtor Ashley Boyd, of Boyd Homes/Premier Realty. "The stabilization phase is when the community is completed and the home values, and rate of appreciation, levels off. The decline phase is reflected by a lack of pride of ownership and the community begins to age and deteriorate. The revitalization phase is when investors and savvy buyers begin to purchase and renovate the homes."
To further help buyers know when to buy, Boyd lists the following five tips on why purchasing a new home is more beneficial than one that is pre-owned:
No. 1: Getting in on the ground floor level of a new subdivision. "Prices are typically the lowest at this phase," stressed Boyd. To encourage pre-opening and opening sales in a new subdivision, builders will typically set the base sales prices at their lowest and offer a seller contribution towards a buyer's closing cost when the seller's preferred lender and/or settlement company is used. "Buyers who get in on the ground floor will get the first pick of the best lots that are released in the first phase," added Boyd.
No. 2: Getting the latest in safety, design, technology and energy efficiency. "This can save you quite a lot of money," noted Boyd. "Most new homes will come equipped with Energy Star appliances, energy-efficient HVAC systems, low-E thermal windows, low-flow faucets, shower heads and toilet systems, etc. Combined, all of these modern features result in conserving water, energy, and saving buyers money."
No. 3: Getting to choose and build the home to one's personal taste, lifestyle and budget. "Building a new home from the ground up is a unique experience," said Boyd. "The buyer chooses the plan, the front elevation design of the home based on builder choices, the flooring type and colors, cable and phone connection locations and, most importantly, the buyer gets to choose the lot the home will be built on."
No. 4: Getting a one-year workmanship warranty on the entire home. Most state laws require that all builders provide a one-year workmanship warranty on the home. "Some builders will even provide a warranty that will cover the mechanical, electrical and plumbing systems for two years and the structure of the home for ten years," added Boyd.
No. 5: Rate of appreciation is typically more substantial on a new home, boosting the resale value. "A new home purchaser may realize a price increase on their home, while under construction, as base prices increase in a new community," concluded Boyd. "That translates into instant equity."
About Ashley Boyd, Boyd Homes/Premier Realty
Ashley Boyd is a full-service Richmond real estate professional with 17 years of experience. He works with buyers, sellers, investors and military veterans. As a veteran himself, Ashley understands the unique needs of fellow veterans and their families. He specializes in residential new construction homes in Chesterfield. For more information, or to schedule a tour of our premier communities and decorated models, give Ashley a call at (804) 543-5389, or visit http://www.boydhomes.com.
About the NALA™
The NALA offers small and medium-sized businesses effective ways to reach customers through new media. As a single-agency source, the NALA helps businesses flourish in their local community. The NALA's mission is to promote a business' relevant and newsworthy events and achievements, both online and through traditional media. For media inquiries, please call 805.650.6121, ext. 361.