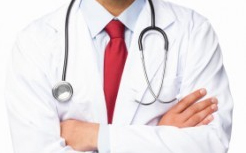 The side-effects-free Dr. Allen's therapeutic device is able to terminate BPH and relieve chronic prostatitis, helping men to avoid complications from pills and prostate surgery.
London, Great Britain (PRWEB) July 16, 2013
Fish oil supplements are linked to an increased rate of prostate cancer, reveals a recent article, 'Fish oil: friend or foe?' posted on July 12, 2013 by Howard LeWine, M.D., Chief Medical Editor of the Harvard Health Publications. Compared to everything else available to prostate diseases sufferers, i.e. to men with enlarged prostate (BPH) and chronic prostatitis, Dr. Allen's Device for Prostate Care provides the safest way to maintain good prostate health helping to avoid risky long-term medications, surgeries, and incomprehensible restrictions in nutrition – all of which are frequently suggested unnecessarily nowadays, emphasises Fine Treatment.
According to the Harvard's article, a piece of research was published in the Journal of the National Cancer Institute stating that a trial found that selenium supplements did nothing to prevent prostate cancer, while vitamin E supplements slightly increased prostate cancer risk. Blood samples from men who had developed prostate cancer over the course of the trial had more omega-3 fats than those men who didn't develop prostate cancer.
Medical professionals confirm that the most effective and safest prostate care option in cases of BPH and chronic prostatitis is the Thermobalancing therapy enabled by Dr. Allen's therapeutic device. 'Treatment of chronic diseases through Dr. Allen's Device: An interview with Professor Ivan G. Aghajanyan', published by Panorama.am in June 2013, reviews the effectiveness of the Thermobalancing therapy with regards to urological problems: "When there are no malignant processes or other deficiencies, the use of Dr. Allen's Device may well be appropriate. We have already started testing the efficacy of Dr. Allen's device on 10 of our patients. I should note I'm using it myself," says a leading urologist Professor of Medicine Aghajanyan.
A short informative video on the treatment with Dr. Allen's Device for Prostate Care can be viewed here: http://www.youtube.com/watch?v=V5xidswhxJM.
Other BPH and chronic prostatitis treatment options can lead to complications. Surgical prostate treatment options, for instance, can break a man's life. Men's-Health Forum on Retrograde Ejaculation after Prostate Surgery is full of devastating experiences. For example, a post of 25 June 2011 says, "Do not get laser prostate surgery – if you still enjoy having sex, you will not afterwards – they don't tell you everything!"
"A man's well-being can be impaired by inevitable complications arising from long-term BPH medications and surgeries. And food supplements have shown to be risky too," comments Dr. Simon Allen. "The side-effects-free Dr. Allen's therapeutic device is able to terminate BPH and relieve chronic prostatitis, helping men to avoid complications from pills and prostate surgery."
For more details, visit Fine Treatment at http://finetreatment.com/bph-treatment-prostate-enlargement.
About Dr. Simon Allen and Fine Treatment:
Dr. Simon Allen, MD, PhD, is a highly experienced medical professional. His specialty is in the internal medicine. He has treated a wide range of chronic diseases, including patients after a heart attack, with kidneys problems, including kidney stones disease, prostate and spine conditions, as well as metabolic disorders. Fine Treatment exclusively offers Dr Allen's devices for chronic prostatitis and BPH treatment, coronary heart disease, dissolving kidney stones, as well as back pain and sciatica relief.