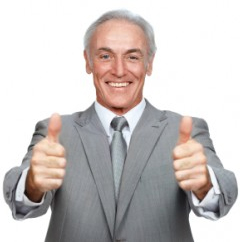 In contrast to BPH surgeries, Dr. Allen's Device shrinks enlarged prostate by enhancing blood circulation in the prostate gland.
London, UK (PRWEB) December 25, 2014
It is concerning that the safety aspect of enlarged prostate treatment options is often overlooked. A recent article suggests that BPH sufferers should choose a surgical procedure called HoLEP, which uses high energy light to remove excess prostate tissue. Fine Treatment highlights that any surgery, no matter how minimally invasive it may be, carries health risks and has inevitable side effects. In contrast, Thermobalancing therapy and Dr. Allen's Device offer a revolutionary risk-free approach to treating prostate enlargement.
"Complications are similar between HoLEP and TURP with no significant difference", concludes a scientific article in the Journal of Clinical Urology, titled 'A comparative study between holmium laser enucleation of the prostate and transurethral resection of the prostate: 12-month follow-up,' published in March 2013.
Following this study, a Trinidad Express article on 'Enlarged prostate,' dated December 22, 2014, says BPH tablets, such as Alpha Blockers, may show some improvement in the short-term but will not work over time; consequently the prostate gland becomes so enlarged that it may pose a serious health threat. The authors then note that the surgical gold standard for BPH treatment TURP carries serious post procedural complications, while HoLEP reduces these risks.
According to the article published by Mayo Clinic, 'Transurethral resection of the prostate (TURP),' on July 23, 2013, risks after TURP 'can include: bleeding, low sodium in the blood, temporary difficulty urinating, difficulty holding urine, dry orgasm or retrograde ejaculation, erectile dysfunction, and need for re-treatment.'
The most recent study 'Effects of Holmium Laser Enucleation of the Prostate on Sexual Function,' in The Endocrinology, in October, 2014, has concluded "Although erectile function was not altered in the vast majority of patients after HoLEP, patients without preoperative ED displayed a relatively small, but still significant, negative effect on erections. The overwhelming majority of patients suffered from retrograde ejaculation after surgery."
Fine Treatment has been working hard on raising awareness of alternative prostate treatment method with Thermobalancing therapy and Dr. Allen's Device for Prostate Care. The continuous research and abundant customer feedback confirm the effectiveness of this non-invasive treatment targeting chronic conditions at the capillary level. The exclusive BPH treatment with the therapeutic Dr. Allen's Device reduces the size of the affected prostate relieving LUTS naturally. Please watch a short informative video: http://youtu.be/V5xidswhxJM.
"In contrast to BPH surgeries, Dr. Allen's Device shrinks enlarged prostate by enhancing blood circulation in the prostate gland," notes Dr. Simon Allen. "Dr. Allen's Device treats benign prostatic hyperplasia gradually and safely, and should be used in the first place."
For details, please visit Fine Treatment at http://finetreatment.com/bph-treatment-prostate-enlargement.
About Dr. Simon Allen and Fine Treatment:
Dr. Simon Allen, MD, PhD, Academician, member of the ATA, is a highly experienced medical professional specialising in internal medicine. He has treated a wide range of chronic diseases, including patients after a heart attack, with kidneys problems, including kidney stones disease, prostate and spine conditions, as well as metabolic disorders. Fine Treatment ensures international availability of Dr. Allen's Devices for the treatment of chronic prostatitis and BPH; coronary heart disease; for dissolving kidney stones; easing chronic headaches; and relieving upper spine tension, lower back pain and sciatica.