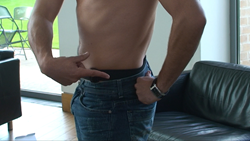 Dr. Allen's therapeutic devices treat the prostate gradually and safely, helping men to maintain a normal life and, moreover, avoid unnecessary surgical costs.
London, GB (PRWEB) July 23, 2013
Costing only $155, Dr Allen's Device for Prostate Care provides a superb BPH treatment and helps its users to save a substantial sum of money: a prostate surgery not only costs tens thousands of US dollars but is also highly risky. According to a recent article in the Wall Street Journal, 'Doubting The Robots: Momentum Slows For Surgical Droids', "Expensive robotic-surgery systems maker the Intuitive Surgical Inc. (ISRG) is facing questions about safety and cost-effectiveness of their products, as sales of the equipments slowdown."
"For now, it's unclear whether the safety concerns have deterred patients away from robotic surgery, but some physicians said they could begin trickling down to consumers," highlights the Wall Street Journal article of July 17, 2013. A financial debate has also grown. A study published in a prominent medical journal in February cast doubt on claims that robotic-assisted surgery could save costs by reducing surgical complications and patient recovery times compared to minimally invasive surgeries done by hand.
The slowdown has taken some air out of the stock. As the company's robots gained market share in procedures like prostate gland removal over the past decade, its share price soared from low double digits 10 years ago to a 52-week high of $585.67 in February. Since then, though, the stock has struggled under the weight of controversy, recently falling 29% to $415.56 through Wednesday.
Prostate surgical procedures can certainly harm. "I would rather get up 4 times a night and still be able to ejaculate rather than get up twice nightly and have permanent retro. My butcher overplayed the benefits of the surgery", says a message of 5 June 2011 left on Men's-Health Forum on Retrograde Ejaculation after Prostate Surgery.
In contrast, Professor Ivan G. Aghajanyan gave an interview to Panorama.am in June 2013 reviewing the effectiveness of Thermobalancing therapy with regards to urological problems: "When there are no malignant processes or other deficiencies, the use of Dr. Allen's Device may well be appropriate. We have already started testing the efficacy of Dr. Allen's device on 10 of our patients. I should note I'm using it myself."
Contrary to surgeries, Dr. Allen's Device for Prostate Care helps to ease the nasty symptoms of the enlarged prostate gland and reduce its size. Here you can watch a short informative video on how the therapy with Dr. Allen's Device works: http://www.youtube.com/watch?v=V5xidswhxJM.
"A large number of shocking experiences men have shared on different prostate forums about their surgical BPH treatments highlights the severity of the problem", notes Dr. Simon Allen. "Dr. Allen's therapeutic devices treat the prostate gradually and safely, helping men to maintain a normal life and, moreover, avoid unnecessary surgical costs."
For details, visit Fine Treatment at http://finetreatment.com/bph-treatment-prostate-enlargement.
About Dr. Simon Allen and Fine Treatment:
Dr. Simon Allen, MD, PhD, is a highly experienced medical professional. His specialty is in the internal medicine. He has treated a wide range of chronic diseases, including patients after a heart attack, with kidneys problems, including kidney stones disease, prostate and spine conditions, as well as metabolic disorders. Fine Treatment exclusively offers Dr Allen's devices for chronic prostatitis and BPH treatment, coronary heart disease, dissolving kidney stones, as well as back pain and sciatica relief.