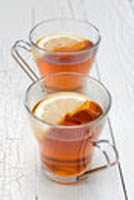 Dr. Allen's therapeutic device works on cleansing the prostate gland from inflammation and excess tissue, relieving lower urinary tract symptoms naturally.
London, GB (PRWEB) July 30, 2013
Dr. Allen's Device provides essential BPH treatment and the safest way to maintain good prostate health without incomprehensible restrictions in nutrition or drinking, emphasises Fine Treatment. The treatment with Dr. Allen's Device bypasses confusion caused by 2 polar lines of thought: some urologists believe that caffeine can irritate an enlarged prostate and suggest to limit the consumption of coffee, tea, and soft drinks with caffeine, whereas others believe that men who drink five cups of tea per day have 25% less chance of reaching prostate cancer stage II.
According to the article, 'Drinking more than five cups of tea cuts risk of prostate cancer by a third' published in Daily Mail on July 27, 2013, scientists in the Netherlands analyzed the data involving 58,279 men and found 3,362 cases of prostate cancer, including 1,164 advanced cancers. They concluded that naturally occurring compounds in tea called flavonoids inhibit cancer cells from forming tumors. As for the tea sweetness, the article notes: "The good news is that it doesn't matter if you have milk, sugar, sweetener or lemon in your tea. The health benefits are not reduced."
In contrast, another article, titled 'Prostate: Try to Avoid Coffee and Caffeine', states: "For men who have benign prostatic hyperplasia, coffee drinking can be detrimental, because the caffeine can stimulate an already overactive bladder, causing an increase urinary frequency and urgency." Furthermore, the article 'Heavy tea drinking link to prostate cancer risk' in the Herald Scotland, of June 19, 2012, warns, "Men who drink at least seven cups of tea a day increase their risk of developing prostate cancer by 50% compared to those who consume little or no tea, according to a study."
The exclusive BPH and chronic prostatitis treatment with Dr. Allen's therapeutic device improves the condition of the prostate gland reducing the swelling and the size of the prostate relieving urinary symptoms without any dietary restrictions. The natural Thermobalancing therapy enabled by Dr. Allen's Device for Prostate Care is a stand-alone treatment that works at the capillary level, and does not require any supplements or medications. Please watch a short informative video: http://www.youtube.com/watch?v=V5xidswhxJM.
Professor of Medicine I. G. Aghajanyan talks about the treatment with Dr. Allen's Device in an interview with Panorama.am of June 24, 2013: "As a urologist, I firmly believe that when there are no malignant processes or other deficiencies, the use of Dr. Allen's Device may well be appropriate."
"There is no need for men to either restrict themselves in drinking tea or coffee, or to rush into becoming a heavy tea drinker, while letting Dr. Allen's Device for Prostate Care treat their prostate conditions," notes Dr. Simon Allen. "Dr. Allen's therapeutic device works on cleansing the prostate gland from inflammation and excess tissue, relieving lower urinary tract symptoms naturally."
For details, please visit Fine Treatment at http://finetreatment.com/bph-treatment-prostate-enlargement.
About Dr. Simon Allen and Fine Treatment:
Dr. Simon Allen, MD, PhD is a highly experienced medical professional. His specialty is in the internal medicine. He has treated a wide range of chronic diseases, including patients after a heart attack, with kidneys problems, including kidney stones disease, prostate and spine conditions, as well as metabolic disorders. Fine Treatment exclusively offers Dr Allen's devices for chronic prostatitis and BPH treatment, coronary heart disease, dissolving kidney stones, as well as back pain and sciatica relief.