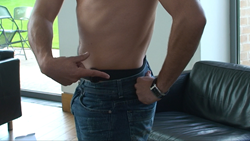 The users of Dr. Allen's Device do achieve a notable lower urinary tract symptoms' relief naturally as they terminate and ultimately reverse BPH.
London, UK (PRWEB) January 21, 2014
Fine Treatment recommends Dr. Allen's Device as a long-term independent treatment for enlarged prostate (BPH). Its use protects men from common health problems caused by treating this condition with BPH drugs. Having this treatment option available is especially important, highlights Fine Treatment, as a new hype promotes the combination of tamsulosin (α-blocker) and dutaseride (5α reductase inhibitor) to be prescribed for life to help to ease lower urinary tract symptoms (LUTS).
According to the article 'Combination therapy may improve urinary tract symptoms in BPH', dated January 9, 2014, a study published in the British Journal of Urology, which had lasted for 48 months, says: "a combination of an α-blocker (tamsulosin) and 5α reductase inhibitor (dutaseride) was shown to be superior to monotherapy for improvement in lower urinary tract symptoms for those with moderate to severe benign prostatic hyperplasia (BPH)."
However, it is worth reminding of the outcomes of another large study discussed in The New York Times article, 'Common Drug for Prostrate Is Ineffective, Study Finds'. It stated, "The first direct comparison of two main drugs approved for treating an enlarged prostate gland, a common condition in older men, has shown that one is no better than a dummy pill or placebo. But the other relieves the urinary symptoms caused as the swollen gland constricts the urethra. Furthermore, it was shown men taking Proscar (5α reductase inhibitor) alone or in combination with Hytrin (a-blocker) experienced impotence and decreased sex drive more often than those in the other two groups. Dizziness was the most frequent side effect of Hytrin and was experienced by 79, or 26 percent, of the 305 men who took it in the study."
Sadly, men do suffer from the side effects of prostate drugs tremendously. Addressing this pressing issue in 2011, the FDA required the label of all 5-alpha reductase drugs, including Propecia, to carry the warning about the increased risk of high-grade prostate cancer, while the latest lawsuit case against Avodart manufacturer, Case No. D193-889, filed on February 4, 2013 in Jefferson County District Court, raises the profile of the matter.
In contrast to medications, Dr. Allen's therapeutic device improves the condition of the prostate gland naturally by enhancing blood circulation at the capillary level. No magnets or batteries are involved. This video gives more details about the enlarged prostate treatment with Dr Allen's Device for Prostate Care: http://www.youtube.com/watch?v=V5xidswhxJM.
"It's not right to subject a man with enlarged prostate to taking BPH drugs for the rest of his life," comments Dr. Simon Allen. "In most cases, the Thermobalancing therapy will work well. The users of Dr. Allen's Device do achieve a notable lower urinary tract symptoms' relief naturally as they terminate and ultimately reverse BPH."
For details, please visit Fine Treatment at http://finetreatment.com/bph-treatment-prostate-enlargement.
About Dr. Simon Allen and Fine Treatment:
Dr. Simon Allen, MD, PhD, Academician, member of the ATA, is a highly experienced medical professional. His specialty is in internal medicine. He has treated a wide range of chronic diseases, including patients after a heart attack, with kidneys problems, including kidney stones disease, prostate and spine conditions, as well as metabolic disorders.
Fine Treatment ensures international availability of Dr. Allen's Devices for chronic prostatitis and BPH treatment, coronary heart disease, dissolving kidney stones, as well as upper and lower back pain and sciatica relief.