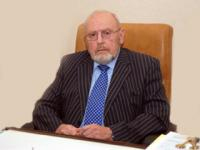 Dr. Allen's therapeutic device is able to reverse BPH ultimately reducing the size of the affected prostate.
London, Great Britain (PRWEB) September 01, 2013
Despite the existing opinion that mild symptoms of enlarged prostate may not require any treatment, Fine Treatment insists on starting wearing natural Dr. Allen's Device for BPH treatment just prostate enlargement is diagnosed in order to avoid complications from medications and prostate removals procedures in the future.
According to the article "Prostate problems that should not be ignored" in The Palm Beach Post, on August 29, 2013, "If BPH is diagnosed, the condition can be managed several ways. Mild symptoms may not require any treatment. However, regular checkups are necessary to make sure the condition does not worsen. Other options include taking medications to shrink or relax the prostate so it does not block the bladder opening or surgery to help urine flow."
Professor Aghajanyan, while discussing natural treatment with Dr. Allen's Devices in the Hraparak newspaper on July 30, 2013, notes: "Nowadays, the number of people wishing to be treated without medications and surgical interventions whenever possible is on the rise around the world. It's not surprising since medicines can cause side effects, and a surgery does not give one hundred percent guarantee of success." He also mentions that clinical investigation is in progress, "At present, several of our patients are already receiving treatment with Dr. Allen's Devices. We have already received early-stage positive feedback, and can say that these devices have a therapeutic effect."
"Prostate enlargement usually starts when men are in their 50s, and symptoms worsen in the 60s and 70s," says Dr. John Burgers, a Riverside Methodist Hospital urologist, as quoted in the above-mentioned article. "When it becomes bothersome, many men opt for medications. Alpha blockers sometimes cause dizziness, a stuffy nose and retrograde ejaculation. Another class of drugs called 5 alpha reductase inhibitors (Avodart is one) work more slowly, over months, shrinking the prostate by preventing hormonal changes. Men who take these might have sexual side effects, including impotence and a lower libido."
An exclusive prostate treatment with Dr. Allen's therapeutic device enables the Thermobalancing therapy to improve the prostate condition by enhancing blood circulation locally. No medication can achieve the same effect. Please watch a short informative video: http://www.youtube.com/watch?v=V5xidswhxJM where a man with a hugely enlarged prostate, weighting about 130 grams, has shrunk it to 30 grams by wearing Dr. Allen's Device for two years.
"The Thermobalancing therapy for BPH treatment should be started as soon as prostate enlargement is diagnosed," says Dr. Simon Allen. "Dr. Allen's therapeutic device is able to reverse BPH ultimately reducing the size of the affected prostate."
For details, please visit Fine Treatment at http://finetreatment.com/bph-treatment-prostate-enlargement.
About Dr. Simon Allen and Fine Treatment:
Dr. Simon Allen, MD, PhD is a highly experienced medical professional. His specialty is in the internal medicine. He has treated a wide range of chronic diseases, including patients after a heart attack, with kidneys problems, including kidney stones disease, prostate and spine conditions, as well as metabolic disorders. Fine Treatment exclusively offers Dr Allen's devices for chronic prostatitis and BPH treatment, coronary heart disease, dissolving kidney stones, as well as back pain and sciatica relief.