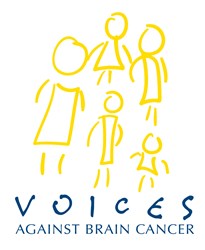 New York, NY (PRWEB) September 10, 2013
Voices Against Brain Cancer, an organization dedicated to brain cancer research and advocacy, comments on a new technique that allows surgeons to differentiate tumor tissue from surrounding healthy tissue through colored images.
According to a September 5th, 2013 article published by Science News titled "Device offers promise of no brain tumor left behind," a tiny probe that is equipped with a laser may be able to reveal the difference between a tumor and healthy tissue, providing brain surgeons "with a roadmap as they go about the delicate business of removing tumors." One of the biggest risks of brain surgery is the possibility of healthy tissue being removed.
In the article, Daniel Orringer, a surgeon of the University of Michigan in Ann Arbor, says, "This problem has vexed brain surgeons for as long as they have taken out tumors. Basically, we do it by feel – the texture, color and vascularity of the tissues. Tumors tend to bleed a little more than normal brain."
Michael Klipper, chairman of Voices Against Brain Cancer, an organization dedicated to brain cancer research and advocacy, says that although this technique is still in its early stages of testing and development, the possibility of it serves as a ray of hope for those affected by the terrible disease. "It is so comforting for those who have either been directly or indirectly affected by brain cancer, to see that there are scientific strides being made every day in the world of brain cancer research."
VABC has a wide variety of initiatives in place for brain cancer research, awareness and support. The organization's research grants fund cutting-edge research programs that will have a monumental impact on the diagnosis and treatment of brain cancer. VABC currently funds research at several esteemed institutions such as Brookhaven National Laboratory, Cleveland Clinic, Columbia, Cornell, Duke, Harvard, John Hopkins, Memorial Sloan-Kettering and Yale, to name a few.
VABC's mission is to find a cure for brain cancer by advancing scientific research, increasing awareness within the medical community and supporting patients, their families and caregivers afflicted with this devastating disease.
For press inquiries, please contact: 5W Public Relations.