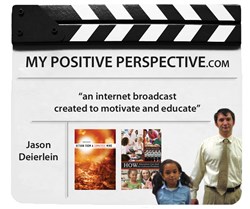 There is a brain injury once every 13 seconds in our country.
Charleston, SC (PRWEB) January 07, 2014
On January 7, 2014, My Positive Perspective aired an episode dedicated to the subject of brain injury. The South Carolina brain injury association will be having an event on January 11th on Gold Bug Island. My Positive Perspective host Jason Deierlein was joined for the episode by Marsha Mikell. Deierlein begins the episode saying to Mikell, "I want to thank you for all your hard work with the brain injury association and would like to hear more about this event coming to the Charleston area."
Mikell replies, "This is one of the big fundraisers we have for a problem that many people suffer from. We have food, beer, wine, and music and this year we are looking for a big turnout." Deierlein replies, "This will be my third year of attending the event and last year had a larger crowd than the previous one and we hope this year will have an even bigger turnout. We are fortunate enough to have local personalities in the area that help us grow the attendance such as Rob Fowler."
Mikell then says, "We also have a growing list of sponsors that help us execute this event, Tidewater Neurological is one of our newest sponsors, but any little bit of help we appreciate. It helps us spread the word about brain injury and help make people aware of it." Deierlein adds, "People who suffer from brain injury know should know they are not alone and meeting others with brain injury can help."
My Positive Perspective is a media outlet believing that improvement in our community will be best achieved by focusing on the good things happening in our world today. Having survived a near fatal car accident as a youth, a shift of perception forced one to have a mentality of always concentrating on the brighter side of things. This was true, and in my book, Return From a Comatose Mind, this belief was put to the test. Appreciation for life was the biggest thing one took away from my brush with death, and it is because of that gives me such a huge desire to be helpful to many. My Positive Perspective is a way of overcoming challenges through positive thinking.