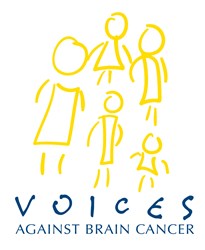 New York, NY (PRWEB) August 23, 2013
On August 23, Voices Against Brain Cancer comments on a new MR analysis technique that reveals whether or not brain tumors are responding to angiogenesis therapy.
According to an August 18, 2013 article published by Science Daily titled, "New MR Analysis Technique Reveals Brain Tumor Response to Anti-Angiogenesis Therapy," investigators from the Martinos Center for Biomedical Imaging at Massachusetts General Hospital (MGH) say their technique, Vessel Architectural Imaging (VAI), is able to "identify changes in brain tumor blood vessels within days of the initiation of anti-angiogenesis therapy." This information can help doctors determine "the most appropriate treatments and discontinue ones that are ineffective."
Gregory Sorensen, MD, senior author of the Nature Medicine report, says, "One of the biggest problems in cancer today is that we do not know who will benefit from a particular drug. Since only about half the patients who receive a typical anti-cancer drug benefit and the others just suffer side effects, knowing whether or not a patient's tumor is responding to a drug can bring us one step closer to truly personalized medicine – tailoring therapies to the patients who will benefit and not wasting time and resources on treatments that will be ineffective."
VAI works by combining information from "two types of advanced MR images and analyzes them in a way that distinguishes among small arteries, veins and capillaries, [it] determines the radius of these vessels and shows how much oxygen is being delivered to tissues."
Michael Klipper, chairman of Voices Against Brain Cancer, an organization dedicated to brain cancer research and advocacy, elaborates on how beneficial this will be for those suffering from this terrible disease. "Unfortunately, one of the worst aspects of brain cancer is that those who suffer from it don't have time on their side. This new technique can enable doctors to not spend precious time on therapies that don't work on certain patients and actually buy time to find treatments and procedures that will help the patient instead."
VABC has a wide variety of initiatives in place for brain cancer research, awareness and support. The organization's research grants fund cutting-edge research programs that will have a monumental impact on the diagnosis and treatment of brain cancer. VABC currently funds research at several esteemed institutions such as Brookhaven National Laboratory, Cleveland Clinic, Columbia, Cornell, Duke, Harvard, John Hopkins, Memorial Sloan-Kettering and Yale, to name a few.
VABC's mission is to find a cure for brain cancer by advancing scientific research, increasing awareness within the medical community and supporting patients, their families and caregivers afflicted with this devastating disease.
For press inquiries, please contact: 5W Public Relations.
#####