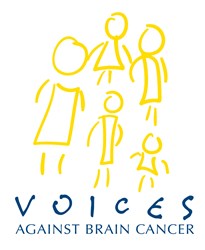 New York, NY (PRWEB) October 04, 2013
Voices Against Brain Cancer, an organization dedicated to brain cancer and research, commends a team of Israeli researchers for their discovery of a cancer-driving protein.
According to an October 1, 2013 article published by the Israel National News titled "Israel Discovers New Therapy For Brain Cancer," Regina Golan-Gerstl, Ph.D., a postdoctoral fellow at the Hebrew University Hadassah Medical School, has successfully identified "a genetic protein which is involved in the development of the most common and aggressive type of brain cancer found in adults called glioblastoma." This discovery can provide new and more effective diagnosis and treatment options for patients.
Golan Gerstl and her team found a "splicing factor hnRNP A2/B1, a protein gene found in humans, which was detected to have higher than normal levels found in glioblastoma samples."
In the study, laboratory mice were injected with glioblastoma cells. As expected, the mice developed large tumors shortly after being injected. However, when researchers used a biologic technique ("knockdown") to reduce hnRNP A2/B1 before injection, the mice only grew small tumors, if any at all.
Rotem Karni, Ph.D., whose laboratory was used in the discovery, explains what this finding could mean for the future of brain cancer treatment. "The overexpression and amplification of hnRNP A2/B1 correlates with poor prognosis of glioma patients, whereas deletion of the hnRNP A2/B1 gene correlates with better prognosis than average. Down-regulating hnRNP A2/B1 levels in glioblastoma cells should be considered as a new strategy for glioblastoma therapy."
Michael Klipper, chairman of Voices Against Brain Cancer, an organization dedicated to brain cancer research and advocacy, says this discovery is huge for the brain cancer community. "This discovery is comforting for those who are and who have been affected by this horrible disease," he says. "For one, it shows them that there are dedicated scientists and researchers that are working around the clock to put an end to the horrible disease they are suffering from. And two, it gives them hope that there actually will one day be a cure for brain cancer."
VABC has a wide variety of initiatives in place for brain cancer research, awareness and support. The organization's research grants fund cutting-edge research programs that will have a monumental impact on the diagnosis and treatment of brain cancer. VABC currently funds research at several esteemed institutions such as Brookhaven National Laboratory, Cleveland Clinic, Columbia, Cornell, Duke, Harvard, John Hopkins, Memorial Sloan-Kettering and Yale, to name a few.
VABC's mission is to find a cure for brain cancer by advancing scientific research, increasing awareness within the medical community and supporting patients, their families and caregivers afflicted with this devastating disease.
For press inquiries, please contact: 5W Public Relations.