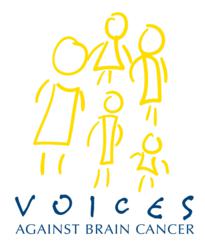 New York, NY (PRWEB) July 01, 2013
On July 1, Voices Against Brain Cancer, an organization dedicated to brain cancer research and advocacy, commends the Santa Cruz community for coming together in a benefit to support, Nick Doan during his battle with brain cancer.
According to an article on SantaCruzSentinel.com, Nick Doan is a 33 year-old construction worker and assistant baseball coach at Santa Cruz High School who has spent the last two months battling glioblastoma multiforme, an aggressive and inoperable form of brain cancer.
Nick was first diagnosed with brain cancer three years ago when a tumor appeared in his left frontal lobe. After surgery, radiation and chemo, he was cleared. However, another tumor is now growing in an area of his brain that is used for language. Doctors are apprehensive to operate because it will risk Nick losing his ability to communicate.
Nick's wife, Kate, is optimistic. "On the lighter side, he's made it three years and most people don't. So, I don't underestimate him for anything," she says. "This isn't an, 'Oh, I'm so sad,' situation. This is a very tough and tragic situation, but we're going to make it."
Because she has had to take care of Nick and their two children, Kate has been unable to work as a per-diem nurse, leaving the Doans dependent on help from friends and family and Emergency Medi-Cal insurance.
To help their lifelong friends, Paige Nutt Smith and Nicole Cater, planned a benefit that took place this past weekend in order to raise money for the Doans and to bring the community together around them. Surrounding businesses donated numerous items for the raffle and silent auction. The event's website also brought in more than $13,400 from more than 130 donors as of Friday, the 21st.
Michael Klipper, Chairman of Voices Against Brain Cancer, an organization dedicated to brain cancer research and advocacy, commends the Santa Cruz community for doing what they can to offer the Doans support. "What the Doans are going through is extremely hard. But knowing that you have an entire community standing behind you, gives you some comfort and allows you to feel like you're not alone in your battle. We wish Nick and the rest of his family the best of luck as he continues to fight this terrible disease."
VABC has a wide variety of initiatives in place for brain cancer research, awareness and support. The organization's research grants fund cutting-edge research programs that will have a monumental impact on the diagnosis and treatment of brain cancer. VABC currently funds research at several esteemed institutions such as Brookhaven National Laboratory, Cleveland Clinic, Columbia, Cornell, Duke, Harvard, John Hopkins, Memorial Sloan-Kettering and Yale, to name a few.
VABC's mission is to find a cure for brain cancer by advancing scientific research, increasing awareness within the medical community and supporting patients, their families and caregivers afflicted with this devastating disease.
For press inquiries, please contact: 5W Public Relations