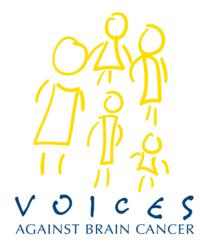 New York, NY (PRWEB) July 10, 2013
On July 10, Voices Against Brain Cancer, an organization dedicated to brain cancer research and advocacy, comments on a discovery made by scientists that determined a cause of resistance to therapy in cases of brain cancer.
According to a June 26th, 2013 ScienceDaily.com article entitled "Brain Cancer: A Circuitous Route to Therapy Resistance," scientists from the German Cancer Research Center (DKFZ) and Heidelberg University Hospital discovered that microglia cells migrate into tumors and supply the cancer cells with a substance needed for the repair of DNA damage. These cancer cells are then able to escape programmed cell death. Being able to block this resistance mechanism may lead to more effective treatments for malignant brain cancer.
Neurooncologist Professor Dr. Michael Platten, who leads a cooperation unit at DKFZ and Heidelberg University Hospital, says, "In treating malignant gliomas, we currently combine radiotherapy with the anticancer drug temozolomide. However, in some patients, tumors rapidly become resistant to both treatment methods. We therefore urgently need new methods of treating diseases more effectively."
Michael Klipper, Chairman of Voices Against Brain Cancer, an organization dedicated to brain cancer research and advocacy, commends the scientists for this breakthrough discovery. "This discovery is promising news for those who are affected by this terrible disease. It is comforting for them to know that scientists are working around the clock to find a cure for brain cancer."
VABC has a wide variety of initiatives in place for brain cancer research, awareness and support. The organization's research grants fund cutting-edge research programs that will have a monumental impact on the diagnosis and treatment of brain cancer. VABC currently funds research at several esteemed institutions such as Brookhaven National Laboratory, Cleveland Clinic, Columbia, Cornell, Duke, Harvard, John Hopkins, Memorial Sloan-Kettering and Yale, to name a few.
VABC's mission is to find a cure for brain cancer by advancing scientific research, increasing awareness within the medical community and supporting patients, their families and caregivers afflicted with this devastating disease.
For press inquiries, please contact: 5W Public Relations