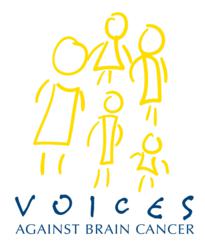 New York, NY (PRWEB) July 12, 2013
On July 12, Voices Against Brain Cancer, an organization dedicated to brain cancer research and advocacy, commends Shelli Kesler, a Stanford University clinical neuropsychologist, and her colleagues for using brain-training software to help lift the mental fog caused by cancer treatment.
According to a July 2nd, 2013 Medcitynews.com article entitled "Brain-training software may help lift 'chemo fog' cause by cancer treatment," "Chemo fog" is a mental fuzziness induced by repeated cancer treatment. Researchers say cognitive brain exercises can improve brain function and ease the effects of the recurring chemotherapy.
Researchers went on to say that "those who used a brain-training program for 12 weeks were more cognitively flexible, more verbally fluent, and faster-thinking than survivors who didn't train."
Shelli Kesler, the Stanford University clinical neuropsychologist who led the research, says patients who endure repeated chemotherapy treatments for cancer do show changes in brain structure and function and often have long-term cognitive effects. The new study suggests "cognitive training could be one possible avenue for helping to improve cognitive function in cancer survivors treated with chemotherapy."
Michael Klipper, Chairman of Voices Against Brain Cancer, an organization dedicated to brain cancer research and advocacy, sees this brain training software as a great tool for cancer survivors. He says "This possible alternative to post-chemotherapy treatment could be a great way for survivors to feel 100 percent better, mentally. The physical effects are obvious but these mental effects can sometimes be hard to detect. Hopefully this brain-training could potentially become an effective way to help survivors on their road to recovery."
VABC has a wide variety of initiatives in place for brain cancer research, awareness and support. The organization's research grants fund cutting-edge research programs that will have a monumental impact on the diagnosis and treatment of brain cancer. VABC currently funds research at several esteemed institutions such as Brookhaven National Laboratory, Cleveland Clinic, Columbia, Cornell, Duke, Harvard, John Hopkins, Memorial Sloan-Kettering and Yale, to name a few.
VABC's mission is to find a cure for brain cancer by advancing scientific research, increasing awareness within the medical community and supporting patients, their families and caregivers afflicted with this devastating disease.
For press inquiries, please contact: 5W Public Relations
#####