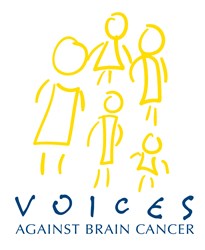 New York, NY (PRWEB) September 24, 2013
Voices Against Brain Cancer discusses a specific protein that is being found in nearly 100 percent of high-grade meningiomas, the most common form of brain tumor.
According to a September 16, 2013 article published by Oncology Nurse Advisor titled "Promising therapeutic target for meningioma brain tumors," a specific protein, NY-ESO-1, has been found in nearly 100 percent of high-grade meningiomas. This finding suggests "a new target for therapies for a cancer that does not respond to current chemotherapy."
Clinical trials focusing on the protein are underway at the National Cancer Institute. The trial is designed to "activate the immune systems of patients with other types of tumors that express the protein, training the body to attack the cancer and eradicate it."
Senior Author Gregory J Riggins, MD, PhD, of Johns Hopkins University School of Medicine, says having these trials already underway can only help. "Typically there is a lag time before a laboratory finding like this leads to a clear path forward to help patients," he says. "But in this case, since there is already a clinical trial underway, we have a chance of helping people sooner rather than later."
In the trial, NY-ESO-1 was found in a much smaller percentage of tumors than in high-grade meningioma. This suggests that "for the brain cancer, the target would be potentially more significant."
Michael Klipper, chairman of Voices Against Brain Cancer, an organization dedicated to brain cancer research and advocacy, says "Brain tumors, especially high-grade meningiomas, can sometimes be extremely hard to access and extract, leaving patients with a greater chance of developing additional brain tumors in the future. Also, not all brain cancer treatments are effective in every case. This new specified target protein provides doctors and surgeons with alternative therapies."
VABC has a wide variety of initiatives in place for brain cancer research, awareness and support. The organization's research grants fund cutting-edge research programs that will have a monumental impact on the diagnosis and treatment of brain cancer. VABC currently funds research at several esteemed institutions such as Brookhaven National Laboratory, Cleveland Clinic, Columbia, Cornell, Duke, Harvard, John Hopkins, Memorial Sloan-Kettering and Yale, to name a few.
VABC's mission is to find a cure for brain cancer by advancing scientific research, increasing awareness within the medical community and supporting patients, their families and caregivers afflicted with this devastating disease.
For press inquiries, please contact: 5W Public Relations.
#####