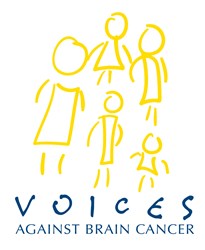 New York, NY (PRWEB) October 26, 2013
Voices Against Brain Cancer commends 6-year-old brain and spinal patient, Cooper Herman, and his family for starting the Super Cooper's Little Red Wagon Foundation, a nonprofit that funds housing options for pediatric brain cancer patients and their families.
According to an October 15, 2013 article published by NewsObserver.com titled "'Tough guy,' now 6, inspires housing for pediatric brain cancer patients and families," Cooper Herman is a 6-year-old who has been battling brain and spinal cancer since he was two. In the four years since he has been diagnosed, Cooper and his family have had to travel up and down the East Coast for treatments.
The most common option for patients who receive long-term outpatient treatments and their families is to stay in nearby hotels or apartments. This can become extremely costly and, more often than not, these hotels and apartments are not equipped for children with weakened immune systems. This is why Cooper and his family decided to start the Super Cooper's Little Red Wagon Foundation, a nonprofit organization that funds housing options for pediatric brain cancer patients and their families. Cooper's father, Justin Herman, says the foundation has raised more than $200,000 since 2010.
The foundation's greatest venture, however, has recently reached completion: a furnished "Super ReCOOPERation House." It's a two-bedroom, 2 ½ bathroom townhouse available for rent where patients who are being treated at University of North Carolina Hospitals and their families can stay during the duration of their treatments.
The townhouse has a master bedroom with a bed large enough for children who want to sleep close to their parents, as well as a pull-out couch downstairs, giving children who can't physically go upstairs a place to sleep.
Michael Klipper, Chairman of Voices Against Brain Cancer, an organization dedicated to brain cancer research and advocacy, says he admires the Hermans' work to provide housing options for other pediatric brain cancer patients in the midst of Cooper's treatment. "What they are doing is an inspiration to everyone who hears their story," he says. "Their undeniable strength gives them the opportunity to help out others who are currently going through what they're going through."
VABC has a wide variety of initiatives in place for brain cancer research, awareness and support. The organization's research grants fund cutting-edge research programs that will have a monumental impact on the diagnosis and treatment of brain cancer. VABC currently funds research at several esteemed institutions such as Brookhaven National Laboratory, Cleveland Clinic, Columbia, Cornell, Duke, Harvard, Johns Hopkins, Memorial Sloan-Kettering and Yale, to name a few.
VABC's mission is to find a cure for brain cancer by advancing scientific research, increasing awareness within the medical community and supporting patients, their families and caregivers afflicted with this devastating disease.
For press inquiries, please contact: 5W Public Relations.
#####