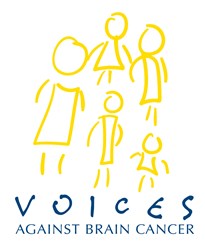 New York, NY (PRWEB) September 28, 2013
Voices Against Brain Cancer discusses the finding of a repurposed FDA-approved drug that has halted the growth of adult human brain tumor cells in a study conducted by Johns Hopkins researchers.
According to a September 23, 2013 article published by Science Daily titled "Human Brain Tumor Cells Erased in Mice," Johns Hopkins researchers have found that weeks of treatment with a repurposed FDA-approved drug "halted the growth of – and ultimately left no detectable trace of – human brain tumor cells taken from adult human patients that were implanted into mice."
The article says scientists targeted a mutation in the IDH1 gene, which was first identified in gliomas by Johns Hopkins cancer researchers back in 2008. The mutation was found in 70 to 80 percent of "lower-grade and progressive forms of the brain cancer." The team, in collaboration with Johns Hopkins neurosurgeons, obtained tumor cells from human glioma patients that were likely to have IDH1 mutations and injected them under the skin of mice. Once these tumors began to grow, researchers injected the mice with 5-azacytidice for 14 weeks and "saw a dramatic reduction in growth and what appeared to be complete regression." The tumors still had not regrown seven weeks after the treatment had stopped. Researchers do expect the tumors to regrow and are still monitoring the mice.
Michael Klipper, Chairman of Voices Against Brain Cancer, an organization dedicated to brain cancer research and advocacy, commends the scientists for their endless hard work. "The work being done by these scientists, around the clock, does not go unnoticed. Knowing that this research is going on is extremely comforting to those who have been directly affected by this horrible disease. It leads them to feel hopeful that there will one day be a cure to brain cancer."
VABC has a wide variety of initiatives in place for brain cancer research, awareness and support. The organization's research grants fund cutting-edge research programs that will have a monumental impact on the diagnosis and treatment of brain cancer. VABC currently funds research at several esteemed institutions such as Brookhaven National Laboratory, Cleveland Clinic, Columbia, Cornell, Duke, Harvard, John Hopkins, Memorial Sloan-Kettering and Yale, to name a few.
VABC's mission is to find a cure for brain cancer by advancing scientific research, increasing awareness within the medical community and supporting patients, their families and caregivers afflicted with this devastating disease.
For press inquiries, please contact: 5W Public Relations.
#####