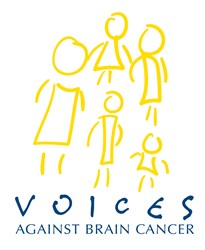 Bohemia, NY (PRWEB) November 29, 2013
Voices Against Brain Cancer, an organization dedicated to brain cancer research and advocacy, responds to an article published by U.S. News & World Report on November 25, 2013 that discusses how a new drug cocktail may provide the cure for glioblastoma, a combative form of brain cancer.
According to the article published by U.S. News & World Report titled, "Scientists Find Drug Combination That Could Eliminate Aggressive Brain Cancer," the utilization of a "two-pronged drug therapy approach" has successfully destroyed brain tumors in mice. In the study, test mice were injected with a "T cell-boosting protein" called "interleukin-12" and another drug that is able to "[block] an inhibitory function within the T cell." With the combined drug treatment, "the survival rate jumped to 80 percent in the test animals."
Within the world of brain cancer, a cure for glioblastoma would be a huge accomplishment. Cited as the most common form of brain cancer, this hostile tumor accounts for "12,000 new cases each year," and most patients only survive for "14 months following diagnosis." The article says that in the current treatment climate, patients can undergo surgery to remove parts of the tumor as well as undergo radiation, but the tumor is "virtually incurable" because of its ability to "counterattack the immune system's cancer-fighting T cells."
Buckhard Becher, lead researcher on this project, says that when it comes to cancer research it's important to remain both hopeful and innovative in treatment approaches. "We are cautiously optimistic, but it's time that we adopted completely new strategies to really get to grips with this fatal tumor."
Michael Klipper, Chairman of Voices Against Brain Cancer, an organization dedicated to brain cancer research, applauds this study's efforts and says it exemplifies the progress made in cancer research. "After hearing that this drug combination provided an 80 percent survival rate in its early stages of development, I am optimistic about the effects that this drug combination will have on humans during the clinical trial phase. I fully believe that this study demonstrates that hope is on the horizon in the search for the cure for glioblastoma."
VABC has a wide variety of initiatives in place for brain cancer research, awareness and support. The organization's research grants fund cutting-edge research programs that will have a monumental impact on the diagnosis and treatment of brain cancer. VABC currently funds research at several esteemed institutions such as Brookhaven National Laboratory, Cleveland Clinic, Columbia, Cornell, Duke, Harvard, Johns Hopkins, Memorial Sloan-Kettering and Yale, to name a few.
VABC's mission is to find a cure for brain cancer by advancing scientific research, increasing awareness within the medical community and supporting patients, their families and caregivers afflicted with this devastating disease.
For press inquiries, please contact: http://www.5wpr.com.