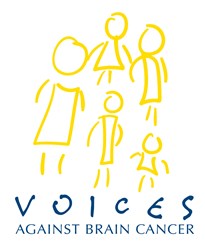 New York, NY (PRWEB) December 13, 2013
Voices Against Brain Cancer, an organization dedicated to brain cancer research and advocacy, responds to an article published by the Montreal Gazette on December 11, 2013 that discusses the progress being made to better treat a deadly and rare brain tumor that affects children and babies.
According to the Montreal Gazette article titled "Progress made on rare childhood brain tumor," a team of Canadian researchers led by a hematologist-oncologist at the Montreal Children's Hospital is currently working on more effective treatment methods for a rare and dangerous pediatric brain tumor known as ETMR/ETANTR.
In the study based on 12 cases that "proved to be so uniform that greater numbers weren't needed," the team produced "genomic" profiles of the tumors and found that patients with the tumor produced a specific form of an enzyme, DNMT3B, in much higher quantities than normal.
Nada Jabado, a co-principal investigator of the study, explains the significance of these enzymes. "If they work, they will rapidly translate for these kids," he says. "It shows that even for rare tumors, we are making headway."
Michael Klipper, Chairman of Voices Against Brain Cancer, an organization dedicated to brain cancer research and advocacy, says genomic approaches, like the one used in this study, are proving to be great opportunities for scientists to better understand cancer. "The production of genomic profiles is something that we've been seeing more and more in clinical studies and investigations," he says. "This new method provides those in the brain cancer community with a lot of hope. In this instance alone, a very promising target gene was found within a few months' worth of studying."
VABC has a wide variety of initiatives in place for brain cancer research, awareness and support. The organization's research grants fund cutting-edge research programs that will have a monumental impact on the diagnosis and treatment of brain cancer. VABC currently funds research at several esteemed institutions such as Brookhaven National Laboratory, Cleveland Clinic, Columbia, Cornell, Duke, Harvard, Johns Hopkins, Memorial Sloan-Kettering and Yale, to name a few.
VABC's mission is to find a cure for brain cancer by advancing scientific research, increasing awareness within the medical community and supporting patients, their families and caregivers afflicted with this devastating disease.
For press inquiries, please contact: http://www.5wpr.com.