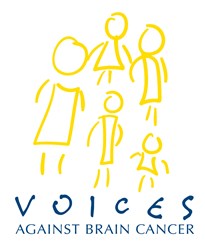 New York, NY (PRWEB) January 10, 2014
Voices Against Brain Cancer, an organization dedicated to brain cancer research and advocacy, commends Bennett Nester, a 3-year-old brain tumor patient whose efforts are bringing joy to children that are experiencing his same brain cancer troubles.
According to a December 31, 2013 article published by BizPacReview.com titled "3-year-old fighting brain tumor gets bronze star; collected 900 teddy bears for sick kids," Bennett Nester, a 3-year-old from Texas was first diagnosed with brain cancer in 2011. While in the hospital, Bennett was given a teddy bear. The Nesters saw firsthand how the teddy bear eased their son's pain and decided to do something for the other hospitalized children.
In 2012, the Nesters collected and handed out a total of 250 teddy bears. This past year, the family collected and distributed nearly 900 stuffed animals from Build-A-Bear as a part of their efforts, which is now known as "Bennett's Bears."
Because of Bennett's positive outlook and wanting to help others who are in similar situations, an anonymous Vietnam veteran wanted to recognize his heroism by giving him his Bronze Star and said he could keep it "as long as he promised to be brave in his medical battle."
Michael Klipper, Chairman of Voices Against Brain Cancer, an organization dedicated to brain cancer research and advocacy, says Bennett's heroic efforts serve as inspiration to all those who hear his story. "No matter one's age, being diagnosed with a brain tumor is extremely devastating," he says. "The fact that this brave little 3-year-old wanted to help others in his own time of need is so amazing and is truly an example of how close-knit and strong the brain cancer community has become."
VABC has a wide variety of initiatives in place for brain cancer research, awareness and support. The organization's research grants fund cutting-edge research programs that will have a monumental impact on the diagnosis and treatment of brain cancer. VABC currently funds research at several esteemed institutions such as Brookhaven National Laboratory, Cleveland Clinic, Columbia, Cornell, Duke, Harvard, Johns Hopkins, Memorial Sloan-Kettering and Yale, to name a few.
VABC's mission is to find a cure for brain cancer by advancing scientific research, increasing awareness within the medical community and supporting patients, their families and caregivers afflicted with this devastating disease.
For press inquiries, please contact: http://www.5wpr.com.