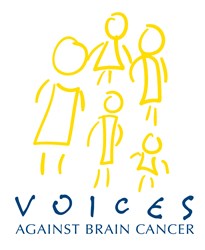 New York, NY (PRWEB) October 05, 2013
Voices Against Brain Cancer discusses a new experimental approach to treating a specific type of brain cancer called medulloblastoma.
According to a September 25, 2013 article published by Science Daily titled "New Approach to Treating Human Brain Cancer Could Lead to Improved Outcomes," an experimental method, developed by researchers at Sanford-Burnham, may prove to be a new way to treat medulloblastoma, a specific type of brain cancer.
The article states that the method targets cancer stem cells that are critical for tumors to grow and stops their ability to "proliferate by inhibiting enzymes that are essential for tumor progression." It destroys the ability of the cancer cells to grow and divide, which could pave the way for a new type of treatment for patients with this specific type of brain cancer.
Robert Wechsler-Reya, Ph.D., professor in Sanford-Burnham's NCI-Designated Cancer Center and the director of the Tumor initiation and Maintenance Program, elaborates on his team's findings. "One tumor can have many different types of cells in it, and they can grow at different rates. By targeting fast-growing TPCs with cell-cycle inhibitors, we have developed a new route to assault medulloblastoma," he says. "In this study, we have shown that cell-cycle inhibitors essentially block medulloblastoma tumor progression by halting TPC expansion and have opened the window to preventing cancer recurrence."
Michael Klipper, Chairman of Voices Against Brain Cancer, an organization dedicated to brain cancer research and advocacy, is hopeful that there will one day be a cure to this terrible disease. "We hear of the extraordinary progress the world's researchers and scientists are making every day. It's comforting to those of us who are heavily involved in the brain cancer community, to know that these medical advances, even those that are small, are being made on a daily basis, getting us one step to finding a cure to brain cancer."
VABC has a wide variety of initiatives in place for brain cancer research, awareness and support. The organization's research grants fund cutting-edge research programs that will have a monumental impact on the diagnosis and treatment of brain cancer. VABC currently funds research at several esteemed institutions such as Brookhaven National Laboratory, Cleveland Clinic, Columbia, Cornell, Duke, Harvard, John Hopkins, Memorial Sloan-Kettering and Yale, to name a few.
VABC's mission is to find a cure for brain cancer by advancing scientific research, increasing awareness within the medical community and supporting patients, their families and caregivers afflicted with this devastating disease.
For press inquiries, please contact: 5W Public Relations.
#####