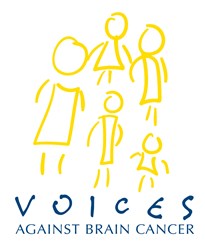 New York, NY (PRWEB) November 19, 2013
Voices Against Brain Cancer, an organization dedicated to brain cancer research and advocacy, comments on new breakthrough cancer research linked to the Christmas Fern plant.
According to a November 13, 2013 article published by WTNH.com titled, "Fern linked to treating brain cancer," longtime cancer researcher Dr. Sarah Crawford from Southern Connecticut State University has discovered "an active component that can actually help to shrink brain tumors." This finding was developed after six years of research.
Dr. Sarah Crawford, who has just recently received a patent for her research, says the Christmas Fern has chemicals not found in many other plants. "It's a primitive plant. It has antioxidant chemicals that are not found in more complex species," she says. "I have tested other species of fern but so far this seems to be the most potent."
Dr. Crawford used the extract of the fern and combined it with the chemotherapy drug carmustine and the anti-inflammatory curcumin, making a potentially "potent triple cocktail combination." Tests showed that it killed an aggressive form of brain cancer cells that were grown in the lab.
Crawford expands on the results. "To see 5- percent killing was actually extraordinary, considering the fact that this is basically a disease for which there is no treatment currently," she says. "We want to do more than simply give several months of extension of life. The goal here really is to develop a clinical approach that will have some real long term treatment value."
Michael Klipper, Chairman of Voices Against Brain Cancer, an organization dedicated to brain cancer research and advocacy, commends Dr. Crawford for her continued efforts. "The fact that Dr. Crawford is 100 percent dedicated to making a difference in the way we treat brain cancer is definitely a source of hope for those affected by the disease," he says. "We commend Dr. Crawford for her relentless mission to developing an alternative form of cancer treatment that may have a huge impact on the brain cancer community in the near future."
VABC has a wide variety of initiatives in place for brain cancer research, awareness and support. The organization's research grants fund cutting-edge research programs that will have a monumental impact on the diagnosis and treatment of brain cancer. VABC currently funds research at several esteemed institutions such as Brookhaven National Laboratory, Cleveland Clinic, Columbia, Cornell, Duke, Harvard, Johns Hopkins, Memorial Sloan-Kettering and Yale to name a few.
VABC's mission is to find a cure for brain cancer by advancing scientific research, increasing awareness within the medical community and supporting patients, their families and caregivers afflicted with this devastating disease.
For press inquiries, please contact: 5W Public Relations.
#####