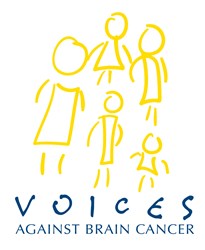 New York, NY (PRWEB) November 23, 2013
Voices Against Brain Cancer, an organization dedicated to brain cancer research and advocacy, commends Matt Englander for his will to live a full life despite his battle with brain cancer.
According to a November 13, 2013 article published by ABC News titled "Winning Ohio Coach Survives Brain Tumor With 'Awake' Surgery," Case Western Research head baseball coach, Matt Englander, was diagnosed with an oligodendroglioma, a "first cousin to the brain tumor that killed Sen. Edward Kennedy." In 2011, Englander began experiencing dizzy spells and complete numbness in his hands. A contrast MRI found a tumor the size of a golf ball in his parietal lobe.
Englander describes how he felt after his diagnosis. "It really surprises you," he says. "Everyone looks on WebMD and they don't think the worst case is going to be them. It came out of left field."
Englander underwent a seven to eight-hour surgery on his grade 2 tumor. Dr. Glen H.J. Stevens says Englander's type of tumor is a primary tumor from the brain itself. "These tumors infiltrate the brain and no matter how much the surgeon removes, you can never remove all the cells."
The article states that doctors also did a molecular analysis of Englander's tumor in order to give them "prognostic markers for how he would respond to treatment." Because he had an IDH1 mutation as well as 1P and 19Q deletions, he will need no additional treatment. "Eventually something will need to be done. But we are trying to turn his tumor into a chronic disease that he can live with, just like diabetes or high blood pressure."
In the meantime, Englander has embraced life to the fullest, leading his Case Western Reserve baseball team to the best spring season in program history.
Senior pitcher Ray Kelly sees Englander as a great coach and great mentor. "Viewing his cancer diagnosis as an opportunity and then meeting that challenge head-on was no doubt inspiring to the team," Kelly says. "He constantly strives to make us better baseball players, but more importantly, he strives to make us better young men. That makes him an awesome guy to play for."
Michael Klipper, Chairman of Voices Against Brain Cancer, an organization dedicated to brain cancer research and advocacy, believes Englander's strength serves as an inspiration to all of those in the brain cancer community. "Matt's determination to not let his cancer diagnosis take over his life is so admirable," he says. "Many people, when receiving a brain cancer diagnosis, fall into a depression or feel as though there is nothing left to live for. However, Matt did the opposite. He embraced the life he was given and is working to make an impact on every life he touches. He's an inspiration to all who hear his story."
VABC has a wide variety of initiatives in place for brain cancer research, awareness and support. The organization's research grants fund cutting-edge research programs that will have a monumental impact on the diagnosis and treatment of brain cancer. VABC currently funds research at several esteemed institutions such as Brookhaven National Laboratory, Cleveland Clinic, Columbia, Cornell, Duke, Harvard, Johns Hopkins, Memorial Sloan-Kettering and Yale, to name a few.
VABC's mission is to find a cure for brain cancer by advancing scientific research, increasing awareness within the medical community and supporting patients, their families and caregivers afflicted with this devastating disease.
For press inquiries, please contact: 5W Public Relations.
#####