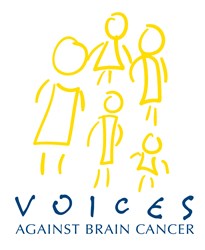 New York, NY (PRWEB) January 03, 2014
Voices Against Brain Cancer, an organization dedicated to brain cancer research and advocacy, praises Australian national fencing champion, Sutherlan Scudds, for his positive outlook on his brain cancer diagnosis and treatment.
According to a January 1st, 2014 article published by ABC.net.au, titled "Brian tumor inspires national fencing champion to continue competing," Sutherlan Scudds is a 23-year-old national fencing champion who was diagnosed with brain cancer. Instead of letting this terrible disease hinder his lifestyle, Scudds has used the disease as a source of inspiration to continue with the sport he loves.
Scudds was first diagnosed with brain cancer after seizing during a training session in October. A CT scan revealed a golf ball-sized tumor which was removed almost immediately.
Despite the daunting diagnosis, Scudds has done everything he can to remain upbeat about his exhausting treatments. "You know, the words 'chemotherapy' and 'radiation' sound like buzz words but in reality you get through it and hopefully the results come back really good," he says. "I'm going to lose my hair a little bit with radiation and the scar is pretty big but that doesn't really bother me, the hair will just grow back over it. It sounds worse than it is, it's going to fly past in no time."
The Western Australian Institute of Sport medical director Doctor Carmel Goodman is impressed with the fencing champion's positive outlook.
"He was very optimistic, he was looking forward to starting the treatment and a large part of the battle won to an extent is a positive mental attitude," she said. "He understands exactly what the situation is, what's ahead of him and he's very positive with all of that."
Michael Klipper, Chairman of Voices Against Brain Cancer, an organization dedicated to brain cancer research and advocacy, elaborates on the positive affect a good mindset can have on one's recovery from this disease. "It is no question that being diagnosed with a brain tumor can be one of the most devastating and emotionally-trying experiences a person can go through," he says. "However, having a positive attitude and remaining in a good mindset could make the whole experience much less difficult. We commend Sutherlan for using his illness as a reason to keep on fighting, not only in fencing, but in general."
VABC has a wide variety of initiatives in place for brain cancer research, awareness and support. The organization's research grants fund cutting-edge research programs that will have a monumental impact on the diagnosis and treatment of brain cancer. VABC currently funds research at several esteemed institutions such as Brookhaven National Laboratory, Cleveland Clinic, Columbia, Cornell, Duke, Harvard, Johns Hopkins, Memorial Sloan-Kettering and Yale, to name a few.
VABC's mission is to find a cure for brain cancer by advancing scientific research, increasing awareness within the medical community and supporting patients, their families and caregivers afflicted with this devastating disease.
For press inquiries, please contact: http://www.5wpr.com.
#####