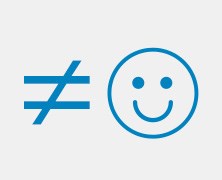 New York City, NY (PRWEB) December 05, 2013
Buying a new mattress is not an an easy task. Consumers can spend several hours comparing different brands and types and filtering through all of the claims in an effort to pick the option that will afford them the best sleep possible. Knowing which factors are most likely to increase the chances of mattress satisfaction can be a helpful bit of information to have during this process. The most recent article from Consumer Mattress Reports, titled "Brand Name, Prices and Memory Foam Mattress Satisfaction", looks at several memory foam companies in particular to determine what is most related to owner happiness.
Consumer Mattress Reports looks at eleven brands in their comparison, including well-known and lesser-known companies that range from cheap to luxury in the price category. The article begins by contrasting these companies on the dimensions of price, average owner satisfaction, memory foam density, warranty, and return policies. The information comes from third-party consumer review websites and retailer websites, and is displayed in an easy-to-compare table.
The subject of the article stems from the common consumer perception that well-known name brands or higher price tags equate to better-quality beds or better ratings. In the U.S. mattress industry, a handful of big name brands continue to dominate the market, although several smaller companies do exist, many offering unique innovations or aiming to solve consumer issues with mass-marketed competitors.
The memory foam brands compared include, alphabetically, Amerisleep, Bed In A Box, Comfort Dreams, IKEA, Novaform, Sealy Optimum, Serta iComfort, Simmons Comforpedic, Sleep Innovations, Spa Sensations, and Tempurpedic. Across the group, prices span from $179 to $7499, with owner satisfaction ratings spanning from 78% to 91%.
Following the brand overview, Consumer Mattress Reports analyzes the results to see how brand name and price stack up against quality, satisfaction and performance. Several interesting points and contrasts are discussed, highlighting disparities between between name brands and value. Most of the best-known brands largely fall within the middle range of quality but the higher range of pricing.
The strongest brands were also in the low to average range for average owner satisfaction and on performance metrics like odor, heat retention and durability. While the top four companies in the industry satisfied 80%-82% of owners, two lesser-known online companies grabbed the top spots; BedInABox with 86% satisfaction and Amerisleep with 91% satisfaction. These companies also offer price points significantly lower than top brands' retail prices on comparable memory foam beds. In addition, Amerisleep's plant-based, medium density memory foam mattresses beat out the big name brands in performance, earning the lowest complaint rates for odor, heat, and durability issues in owner reviews.
Based on their results, Consumer Mattress Reports concludes by explaining what factors are most likely to affect shopper's happiness with their next mattress purchase. They suggest paying the most attention to the quality of materials in products rather than brand name or price, and to warranty terms and return policies rather than where a bed is sold. The article notes that the highest-rated memory foam lines include many online-only brands, an indication that in-store trials may not be as strongly related to satisfaction as the quality of the product itself and accompanying return policy. For interested readers, the website also offers several other mattress shopping resources including buying guides, brand comparisons and more.
Consumer Mattress Reports is an online magazine specializing in all things to do with beds and sleep. The easy-to-read blog design offers an inviting format for readers, with well-researched, expert articles on mattress ratings and brands. In addition to reviews and comparisons, the website also covers the latest mattress news and offers helpful shopping information geared towards shoppers.