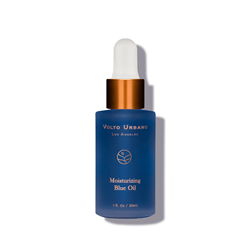 VU is the first skincare brand to create a complete line of climate-defense formulations customizable by environment
VENICE, Calif. (PRWEB) November 13, 2019
Volto Urbano (VU) has launched with powerful, science-backed products and is the first skincare brand to create a complete line of climate-defense formulations. After one year of research and one year testing products around the United States to challenge different environments, VU opened their online store in September 2019.
The direct-to-consumer products provide potent outcomes separately as well as optimal results when used together, as suggested by VU's proprietary My Regimen Builder six-question quiz.
Volto Urbano repairs and protects skin from manmade and natural climate irritants, promoting the body's natural healing for anti-aging benefits. The range promotes the VU philosophy of double-cleansing, healthy skin pH, and antioxidant repair from assaults on skin from external particulate pollution and indoor digital pollution.
Co-founders Lela Kelly and Mark Tennenbaum bring together years of experience in skincare and luxury lifestyle enterprises. "I spent enormous amounts of time and money searching for products designed to deal with issues like Los Angeles traffic pollution, air-conditioned offices and digital-device blue-light – all crafted for my skin type. While I was approaching my skin issues correctly, no skincare brand addressed what I believe is the fundamental connection between my environment and better skincare solutions," explains Kelly.
Adds Tennenbaum, "When we looked at how the market was approaching environmental issues we found that brands, to the extent they addressed it at all, treated environmental irritants more like a skin condition than an always-present, important consideration for an effective skin care regimen. We decided then to craft an entire brand that presented personalized skin care product based both on a customer's skin type and her local environmental irritants anywhere."
Volto Urbano Skincare was founded in 2018 in Los Angeles, California, with a commitment to diligently researched, vegan and cruelty-free climate-defense products. The company has developed state of the art formulations based on reliable, published science to create products that customers have come to love quickly. Products are never tested on animals and come with a 30-day money-back guarantee. Visit VoltoUrbano.com, or follow on Instagram as @vu_skincare and Facebook as VoltoUrbano.