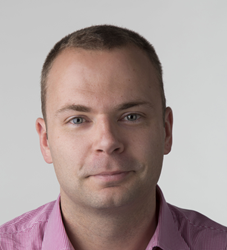 "We' predict that Emoji is fast set to become what Ringtones were to last millennium's youth...More and more brands are seeing the benefit of using Emoji for marketing. In France McDonalds have a hugely successful Emoji TV commercial"
London (PRWEB) September 14, 2015
London based Visixtwo have released the results of data collected from Emoji and Digital Sticker usage in 2015.
The UK and France were joint first, Italy 2nd and Spain 3rd
CEO Nathan Barker said "The data looked at not just volume, but the ratio of Emoji to volume, that way we can account for difference in population and therefore messaging volume. We included branded Emoji and Digital Stickers."
Globally Taiwan and Indonesia lead with the highest global sharing of Emoji, far exceeding the United States.
"This is purely a result of how established Emoji are in these countries, they have had a head start of several years on the West. What does vary considerably though is taste and visual style. We have found that when targeting Western consumers the cute/cartoon Kawaii style is not appropriate, for the American or European teenager" says Barker.
He went on to say, "When you consider how rapidly Emoji have become part of our lives, the results are no surprise. We predict that Emoji will evolve to being available in a variety of styles and themes to match the different tastes and age groups.
"We predict that Emoji is fast set to become what Ringtones were to last millennium's youth."
Emoji and Stickers can be distinguished between those which come as part of the mobile phone, and those which users can install or purchase.
Visixtwo collected the data to better assist its clients. Visixtwo represents and advises brands and advertisers wishing to reach the 2.bn mobile messaging users throughout the world.
About Visixtwo.
Visixtwo is a branded Emoji and messaging app marketing specialist. They get brands closer than ever before, by creating and distributing branded Emoji and Digital Stickers which are shared by the worlds 2.5bn Messaging Apps Users.