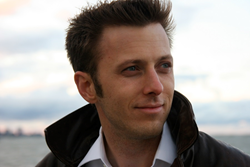 Matt's consulting has been amazing. He really took the time to understand who I was and what I'm trying to do. He almost understands my company better than I do.
St. Louis, MO (PRWEB) March 31, 2014
Marketing and branding expert, Matt Hanses, is rolling out cutting-edge consulting services to give business owners a boost in today's uncertain economic climate. Typically available only through a top agency or major corporation, high-end branding is a crucial part of marketing, without which many campaigns fall flat. Hanses is now providing a complimentary consultation for CEOs and business owners to introduce them to the power of branding.
Says Hanses, "There are so many brilliant people out there. Their companies are phenomenal and their products are amazing. Yet, they aren't getting their message across to their prospects. The public just doesn't understand who they are."
Over several years of running his own management consulting company, Hanses noticed that many business owners were extremely talented, but had no ability to really get their message across to their prospects. As a result, they missed out on tens or even hundreds of thousands of dollars in lost business. Responding to this need, he is launching strategic branding consulting services to fill this highly underserved niche and is providing an initial complimentary no-obligation consultation.
Hanses goes on to say, "Strategic branding is so rare. Almost nobody is doing it. There's a misperception out there that it something only for large corporations. But, it's even more important for companies with limited means."
The Photography Studio That Needed Branding
A typical example of Matt Hanses' branding consulting is the story of Dina Marie, a world-class fine art photographer, specializing in interior design applications of macro photography. However, her business was flat. She had tried different marketing efforts but nothing was panning out.
Working with Dina for just a short time, Hanses was able to identify key errors in the way the company was presenting itself to the public, along with methods of revolutionizing its overall marketing strategy.
After coming up with a one-of-a-kind marketing plan for her, the leads took off. From almost no business at all to a flood of interest coming from all across North America, Dina suddenly moved onto the national stage, attracting industry-leading dealers now interested in featuring exclusive collections of the work.
"Matt's consulting has been amazing. He really took the time to understand who I was and what I'm trying to do. He totally got to know the nuances of my company and goals. Before I started working with him, I just didn't know what to say—didn't know how to explain my work or market myself. But, after working with him just a couple of months, my approach has totally changed," stated Dina.
For more information about Hanses' strategic brand consulting and initial consultation offer, call Matt at (314) 690-1575 or visit his website at http://www.bymatthanses.com.
About Matt
Matt Hanses is a writer and consultant living in St. Louis, Missouri. He helps clients all over the United States convey their unique message and achieve their vision by providing cutting-edge branding and marketing consulting.