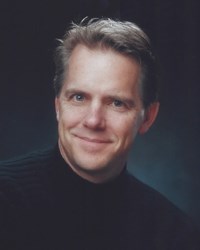 When it comes down to it, reputation management should go hand in hand with brand building because they're part of the same strategy to influence people's perception of a company for the better
Salt Lake City, Utah (PRWEB) August 29, 2013
Don Sorensen, online reputation expert and president of Big Blue Robot LLC, today revealed 3 tips to help companies build brand through reputation management strategies.
"Corporate reputation is more significant than ever before, and it is directly related to a company's brand," says Sorensen online reputation management expert and author of "Online Reputation Management: Corporate & Personal." "Brand building is a term thrown around at a lot of marketing firms and internet startups. But when was the last time you actually heard someone define "brand building" in a real, tangible way? What does it really mean? Companies need to figure it out, and act swiftly."
A recent study, The Company behind the Brand: In Reputation We Trust" conducted by Weber Shandwich, found that executives estimate that, on average, 60'% of their firms' market value is attributable to its reputation. The study also concludes the high value explains why companies have ramped up their reputation-building activities with the vast majority of executives (86%) reporting that their companies have increased their efforts to build brand over the past few years.
"This study accurately reflects the intimate relationship between corporate brand and reputation management," says Sorensen. "It's time for companies to take their reputation management strategy to the next level. Especially if it is impacting their bottom line and market value, perceived or otherwise."
So, where does a company start? What is brand? Sorensen suggests starting with the meaning of "brand." "A company's brand is the way that people relate to its products, services, and company as a whole," adds Sorensen. "Essentially a brand is a set of images, stories, and emotions that people associate with a company. Thus, customers define a brand through what they say, think, and feel about a company."
One can guide the public perception of a company through any number of avenues, like advertising, social media, word-of-mouth, charity work, and more: in other words—brand building. When it comes down to it, reputation management should go hand in hand with brand building because they're part of the same strategy to influence people's perception of a company for the better.
"In fact, they're so closely related that when you are doing one, you should be doing the other at the same time," advises Sorensen. "Take at a look at the ways that both brand building and reputation management share the same goals."
1. It's about communication
Bad brand building is about campaigns. Good brand building is about fostering a relationship with customers. And that goes the same for reputation management. The most successful brands build a simple and consistent image for themselves over many years; they don't simply change every time a new fad comes along. The same is true for good reputation management. "You have to stick with it and be consistent, or negative information and bad reviews will creep into your search results," says Sorensen. "But if you are consistent with your reputation management, you'll be communicating a positive message to potential customers anytime they search for your brand online."
2. Tell a story
"Great brands have great stories," adds Sorensen. "And I'm not just talking about a great founding story, but a story people feel every time they think about your brand. For example, when you think about Nike, you think about winning. Winning is a story. The same should go for your reputation management. When you optimize the search results for a company name, keep in mind that you can't fill the page with all positive information about how great the company is." Instead, Sorensen suggests building a story around a company by focusing on a variety of messages and platforms. Positive information, neutral information, press releases, news stories, videos, social media profiles, and more—when a potential customer searches a company online, they should see a variety of materials that tell each bit of the company story. When they see a variety of information and links, they'll feel more confident about trusting the company, and you'll be getting the defined messaging to them and building the brand at the same time.
3. Stay consistent
Unsuccessful companies change their brand messaging every quarter. This confuses customers who don't know what to think about the brand and its every-changing personality. On the other hand, successful companies stick with their brand image for a long time. Again, look at Nike. How long has their slogan been, "Just Do It"? Probably for as long as one can remember. "That's the kind of consistency you should be building with your reputation management strategy as well," says Sorensen. "Make sure that the positive and neutral information filling the search result page with are in-line with your company's brand. When customers search for your company online, they should have the same experience they've had through your advertisements—even if they haven't clicked through to your website yet."
Sorensen concludes by noting that reputation management IS building a brand. When customers search a company name online, they will begin to form opinions about the brand according to what they see in the search results. "Remember, it's the perception that your customers have of you that defines your brand, not necessarily your marketing efforts," counsels Sorensen. "So get out ahead of the pack by creating a reputation management strategy that connects with customers. Because if you don't define your reputation, someone else will."
Sorensen's advice for targeting core audiences can be viewed in full at http://www.bigbluerobot.com/online_reputation_management/3-ways-to-build-your-brand-through-reputation-management. Sorensen also has videos outlining ways to improve personal or corporate reputations online. On YouTube: Online Reputation Management Services.
About Don Sorensen
Don Sorensen is a recognized authority on online reputation management whose expertise and insights have been featured in the New York Times, Forbes, Success Magazine, CIO and other publications. His more than 25 years of corporate communications and marketing experience are the foundation upon which he built Big Blue Robot, a leader in the online reputation management industry. A frequent presenter on online reputation management, his speaking engagements include the upcoming Financial Times, The Future of Marketing Summit and appearances at the Direct Selling Association.
About Big Blue Robot
Founded in 2003, Big Blue Robot works with corporations and their executives around the world to improve, protect, repair and manage their online reputations. Big Blue Robot has developed state-of-the-art online reputation management strategies for companies doing business around the world, including USA, Germany, Canada, New Zealand, United Kingdom, and France. During the past ten years, Big Blue Robot has helped numerous companies fix their brand reputation and online reputation problems.