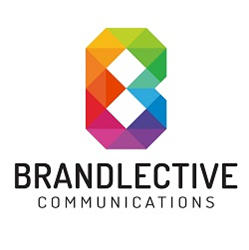 by outsourcing to us, our clients can focus on their strengths and we can take care of their online brands, helping them to become strong, well-recognised companies
London, England (PRWEB) November 18, 2015
The company magazine titled 'BrandMag' will be issued quarterly and is aimed at small business owners. BrandMag will cover tips and advice for SME businesses and start-up owners with the first edition due out on December 1st, 2015. The topics covered in the first issue will include online marketing, social media, business travel advice, branding tips and opinion pieces from well-respected small business owners. Brandlective Communications believe that these bitesize pieces of advice could really benefit small business owners as it will be in a handy format and easy to read, the firm highlights. The first edition will be available to business owners from across the country at the Business Show which is being hosted on December 3rd and 4th at London Olympia.
Brandlective Communications offer a range of online marketing services including website development, social media content, social media management, blogging services, reputation management and more. The firm help businesses to manage their online reputation and develop an exciting brand that their owners can be proud of, this includes logo design, website content and social media packages. Brandlective Communications highlight that many business owners are extremely busy working on developing and growing their business and therefore have little to time to focus on their online appearance, although this is something extremely important to consumers with 75% of them conducting online research before making a purchase. This is where Brandlective steps in, "by outsourcing to us, our clients can focus on their strengths and we can take care of their online brands, helping them to become strong, well-recognised companies," said Megan Paynter for the firm.
About : http://www.brandlective.com/
"The Magazine launch is an exhilarating time for us. We hope it will be another form of communication for our clients to learn from. We are featuring some exciting business owners in the first edition and believe many of our existing clientele will benefit from their advice on overcoming common challenge's for SME's navigating the world of online marketing" said Stacey Kehoe, Director of Communications at Brandlective Communications.
Brandlective Communications will be exhibiting at the Business Show this year with their own stand and exclusive offers. The firm will be available to discuss any queries regarding their services and online brand development skills. The firm urge any interested parties to pick up a copy of their magazine at the event.