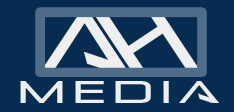 Maui, Hawaii (PRWEB) March 11, 2014
Brandon Hopkins, a longtime veteran of the reputation management industry, has announced that his company has introduced an improved infrastructure with the goal of increasing the speed with which clients are served, while also bringing reputation management services to the Hawaiian islands.
Among the many improvements include an increased server capacity that should allow Hopkins' company to better serve their current clients while also adding new clientele.
Along with additional servers, Hopkins noted that the company has also expanded other areas, while also streamlining many of their office functions. All of these changes have been made with the best interests of their clients in mind.
"Having seen the damage that a negative online reputation can do to an individual or business, we feel that it is very important to be able to serve as many clients as possible without sacrificing the quality of the services we offer," said Hopkins. "More than ever, people are having to deal with inaccurate and harmful information when they should not have to. Our goal is to help them to the best of our abilities."
According to Hopkins, the demand for reputation management is higher than ever, attributing this increased demand to the widespread availability of the Internet and the prevalence of the use of social media. Each of these factors has resulted in the faster sharing of information, accurate or otherwise.
"The fact is that anyone can post anything they want on the Internet with relative impunity," said Hopkins. "There are very serious consequences that can result from this information being posted on the Internet."
Hopkins relayed that this information can impact an individual's interpersonal relationships as well as their earning potential. The impact of allowing negative online information to go unchecked is significant, though, according to Hopkins, it can be managed.
"There are a number of strategies that we are able to use that are of great benefit to our clients," said Hopkins. "Those strategies will sometimes differ based upon the needs of the client. Now that we have an increased infrastructure, we feel very confident that we will be able to continue to serve all of our clients in a way that helps them restore their rightful online reputation."