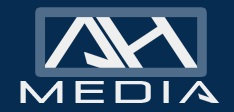 Lincoln, Nebraska (PRWEB) April 09, 2014
Brandon Hopkins, a longtime veteran of the reputation management industry, has announced that he will be offering a new line of reputation management services specifically designed for businesses in Nebraska that are suffering from a negative online presence. The services, which are available immediately, will allow businesses to combat any negative information that has been posted on the Internet, thereby limiting the potentially devastating impact on the company's profitability.
According to Hopkins, the new services will include a focus on promoting the company for whom the campaign is designed. This strategy will allow companies to replace any negative online information with information that is both positive and helpful to their business.
"Businesses are always a unique challenge, particularly because of the breadth of information that may be available," said Hopkins. "Fortunately, we have employed a number of methods in designing reputation management campaigns that not only reduce the impact of any negative information, but they also spread information that promotes the company in a very positive way."
The campaigns are quite ingenious in their execution, as Hopkins is able to provide the company with a dual service of sorts. The process of minimizing the impact of negative online information also allows Hopkins to release relevant and newsworthy information about a client's business. This is vital for any business, as profitability is often directly related to the strength of a company's reputation. In an era in which Internet reputation is most important, it is even more vital that companies take every step possible to manage their online reputations in a positive manner.
"Unfortunately, it is very easy for negative information to be spread about a company on the Internet, whether that information is true or not," said Hopkins. "We strive to ensure that this information is eliminated and replaced with information that is beneficial to the company. I cannot stress enough how important it is for a business to make sure that their reputation is sterling, because the first thing most people do is to use a search engine to find out about a company. If they do not like what they see, the business is going to experience a great deal of difficulty."