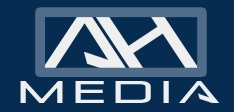 Santa Fe, New Mexico (PRWEB) April 04, 2014
Brandon Hopkins has announced that his company will be able to further benefit their clients in New Mexico through the addition of several additional servers. The servers, which are already in place and are fully operational, will impact a number of the company's service offerings while also allowing Hopkins and his team to continue to serve their clients in a very quick and efficient manner.
Hopkins has been in the reputation management industry for many years, and in that time he has seen the importance of having the proper infrastructure in place to launch an effective reputation management campaign. Though many of his strategies and methodologies are in a constant state of flux, he has stated that increased infrastructure is always an important aspect of his company's business. The additional servers will make the constant development and testing of new strategies much more streamlined.
"We are very pleased to announce the addition of these new servers to our business operations in New Mexico," said Hopkins. "We believe that reputation management is incredibly important, and our clients can take comfort in the fact that we are constantly looking for new and improved ways to serve them through our reputation management campaigns."
Hopkins made note of the fact that many of his clients often do not immediately realize the impact that inaccurate or misleading information can have on an individual or a business. They may have been aware that there was some impact, but they simply did not understand just how far-reaching that impact may have been.
"It really is unfortunate that, as a society, we have become reliant on information that may be unverifiable," said Hopkins. "Even clients who had a single piece of negative information available about them online were experiencing a significant negative impact."
Perhaps most troubling to Hopkins was that the fact that a single piece of negative information having such an impact seemed to indicate a willingness to believe the worst about someone.
"Our clients should not have to deal with the negative impact that this information can have, especially when the source is unreliable or unverifiable," said Hopkins. "We are hopeful that our New Mexico servers will allow us to continue to help our clients manage their reputations in a very positive way."