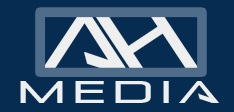 Columbus, Ohio (PRWEB) March 30, 2014
Brandon Hopkins, an experienced veteran of the reputation management industry, has announced that his research has shown that there has been a nationwide increase in the demand for reputation management services. That same research has also indicated that Ohio is among the top of the list when it comes to states in need of additional reputation management services.
The increased demand in the state of Ohio has also led to another announcement from Hopkins: His company will now be offering their reputation management services throughout the state of Ohio.
"We are very pleased to announce that we will be bringing our services to Ohio, a state that has a great deal of demand for the precise type of services that we offer," said Hopkins. "Reputation management is incredibly important and any person or business who is dealing with a negative online reputation should strongly consider doing something to eliminate the impact that their reputation may be having on them."
The reputation management campaigns that are available through Hopkins' company have been proven to be very effective for their many previous clients. Given the potential severity of a negative online reputation, the company is urging prospective clients in Ohio to take immediate action to prevent any further damage.
"It is extremely naïve to think that the information that is available on the Internet is not having an impact on an individual or business," said Hopkins. "More and more people are forming opinions based upon the information they find through a simple keyword search, and more often than not, they do not bother to check the validity of the site, nor do they take any steps to verify the information."
Hopkins explained that this information can have an impact on an individual's ability to earn a living, as many prospective employers will make human resource decisions based on information they may find online. For businesses, prospective consumers will avoid companies that have even a single piece of negative information available about them. For this reason, Hopkins believes that it is incredibly important that action is taken as soon as possible.
"We can help clients at any point in time," said Hopkins. "But we would much rather prevent any negative issues from occurring due to the presence of negative information. If we are able to become involved early in the process, we can take preventative measures for our client."