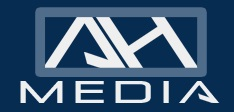 (PRWEB) April 23, 2014
Brandon Hopkins has announced he and his company will be expanding their service area to include the entire state of Texas. While the company has maintained a strong presence in the state, this is the first time that the full range of services offered by Hopkins and his company will be available across the whole of the Lone Star State.
Hopkins cited the increased need for reputation management services in the state as the reason for the expansion, but it is becoming increasingly clear that the entire nation is experiencing something of a boom in terms of the demand for services of this nature. It is readily apparent that there are a large number of individuals and businesses that are in desperate need of assistance as a result of the presence of negative online information that may be inaccurate or simply misleading.
"Far too many people are being forced to deal with the significant and difficult consequences that result from negative information that is posted online," said Hopkins. "This information is often times patently false, but because people see this information in a place that appears to be legitimate, they believe it. The result is that many people must deal with a reputation that is not their own."
According to Hopkins, there are a number of steps that people or businesses can take to alleviate any concerns that may arise as the result of a poor online presence. Through the use of a reputation management campaign such as the ones offered by Hopkins and his company, individuals and businesses can put an end to the issues caused by their negative reputation.
"Our services are designed in such a way that they are able to effectively remove the negative information that is wreaking havoc on someone's life or business," said Hopkins. "Each campaign is different, as each circumstance presents unique challenges that should be tackled in a unique way. The result, however, is the same. We are able to alleviate the issues that are being caused by the negative information, and we are able to help promote our clients in a very positive and meaningful way."