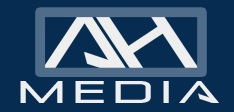 Olympia, WA (PRWEB) April 13, 2014
Brandon Hopkins has announced that his company will be expanding the areas that they serve to now include the entire state of Washington. The expansion comes after Hopkins, who has become known for the accuracy of his prior prognostications, released a report stating that the area is likely to see an increased need for the types of services that his company offers.
Part of the reason for Hopkins' prediction stems from the fact that the state of Washington is underrepresented in terms of the number of reputation management companies that service the area. It only makes sense that as demand increases nationwide, the areas lacking companies equipped to handle issues related to reputation management will see the sharpest increases in demand.
"We see Washington as a great opportunity," said Hopkins. "It is an opportunity for us to grow as a reputation management firm, but it is also an opportunity for us to help even more people who are in need of our help. An online reputation is a very delicate thing, and a poor one can have serious and far-reaching consequences for both individuals and businesses."
According to Hopkins, it is extremely important that anyone or any business take immediate corrective action to restore their online reputation. Hopkins and his company see that the Internet is being used as the foremost source of information for all manner of uses, and a negative online presence can do significant damage to anyone who allows that presence to remain.
"It is important that reputation issues are taken very seriously," said Hopkins. "There are many people who will dismiss a piece of negative information about themselves because they know it is false or misleading, but others will not know what to believe. There will be plenty of people who will believe every word. Maintaining a positive reputation is invaluable."
The company has prepared for the Washington expansion for quite some time. Hopkins and his company are known for their methodical nature when it comes to preparation, so it comes as no surprise that the announcement has been planned long in advance. This is done so that the company can ensure that they are thoroughly prepared to continue to serve their clients while maintaining the high standard of excellence they have set for themselves.