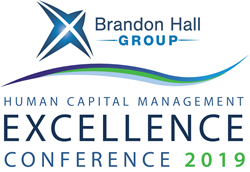 Our sessions focus on actionable research that people can put to work immediately. Our content is not theory – it's tested and proven to improve the quality of business-driven HCM.
DELRAY BEACH, Fla. (PRWEB) January 22, 2019
Brandon Hall Group, a leading Human Capital Management research, and advisory firm, host its fifth annual conference on learning, talent management, leadership development, talent acquisition, and workforce management/HR.
Conference sessions range from 30-minute panel discussions to 90-minute workshops, all with a powerful blend of research-based and market-tested practical advice. Brandon Hall Group's world-class analyst team present key findings from their research along with checklists, self-assessments, models, framework, and other tools to convert insights into actions. More than 25 award-winning organizations will discuss how they drove business results through HCM practices for their organizations.
"We welcome attendees from 20 different countries with unique business challenges coming to learn to improve their business through human capital management," said Claude Werder, VP/Principal HCM Analyst, and producer of the conference. "Our sessions focus on actionable research that people can put to work immediately. Our content is not theory – it's tested and proven to improve the quality of business-driven HCM."
The keynote will be delivered by Jenny Dearborn, author of The Data-Driven Leader, and former EVP/HR of SAP. She will focus on the digital transformation of work, which has game-changing implications for the skills employees need to stay relevant.
The research team will also release its annual HCM Outlook book, which makes bold predictions for 2019 and beyond. The same group will lead a highly-interactive general session on the challenges organizations currently face.
There is also a technology component to the agenda where HCM solution providers share how their solutions help organizations keep up with the fast-paced business climate.
"The conference agenda shares some incredible examples of how HCM programs impacted their business. These speakers are winners of our HCM Excellence and Technology Awards and are the best of the best," said Rachel Cooke, Chief Operating Officer and head of the awards program.
On Thursday night, there is a gala for the 2018 award winners, with a ceremony, banquet, and reception. The accomplishments of more than 120 organizations will be celebrated, highlighting their HCM programs and how they benefit their organizations.
About Brandon Hall Group Inc.
Brandon Hall Group is an HCM research and advisory services firm that provides insights into key performance areas, including Learning and Development, Talent Management, Leadership Development, Talent Acquisition, and HR/Workforce Management.
With more than 10,000 clients globally and 25 years of delivering world-class research and advisory services, Brandon Hall Group is focused on developing research that drives performance in emerging and large organizations and provides strategic insights for executives and practitioners responsible for growth and business results.
At the core of our offerings is a Membership Program that combines research, benchmarking and unlimited access to data and analysts. The Membership Program offers insights and best practices to enable executives and practitioners to make the right decisions about people, processes, and systems, coalesced with analyst advisory services which aim to put the research into action in a way that is practical and efficient. (http://www.brandonhall.com)
For additional information, please contact Mike Cooke at mike.cooke(at)brandonhall(dot)com or (561) 306-3576.