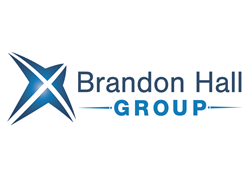 This study enables us to chart the changes in priorities, investments, and anticipate where the path will lead.
DELRAY BEACH, Fla. (PRWEB) September 27, 2018
Brandon Hall Group seeks to discover major trends in Human Capital Management with its annual HCM Outlook Study. The research encompasses the firm's five areas of practice: Learning and Development, Leadership Development, Talent Acquisition, Talent Management and Workforce Management.
"This is the fifth year of the survey. It enables us to chart the changes in priorities, investments, and anticipate where the path will lead. The data we gather will also be used to shape our HCM Outlook 2019 report, published in January each year. It delivers Brandon Hall Group's vision of the HCM landscape in the year ahead and beyond," said Claude Werder, VP Research Operations and Principal HCM Analyst.
The results also help shape the 2019 research calendar for Brandon Hall Group, in addition to creating a revealing picture of the companies' full human capital strategies.
Last year's study showed that within almost all HCM practices, organizations are much more concerned about aligning their strategies with business goals than with anything else. For instance, 45% of organizations said aligning learning strategy and business goals would get heavy attention, compared to just 20% for the #2 concern, Reporting and Analytics.
"This survey, along with accompanying interviews, enables our team to align our research agenda with the needs of the market so we can devise actionable resources that resonate with our clients and members," said Brandon Hall Group CEO, Mike Cooke.
This short survey takes 8-10 minutes to complete. Participants who complete the survey and provide their email will receive a summary report of research results once published and receive instant access to the 2018 HCM Outlook report, which looks at trends this year and beyond. A similar report will be produced for 2019.

About Brandon Hall Group Inc.
Brandon Hall Group is a HCM research and advisory services firm that provides insights around key performance areas, including Learning and Development, Talent Management, Leadership Development, Talent Acquisition and HR/Workforce Management.
With more than 10,000 clients globally and 25 years of delivering world-class research and advisory services, Brandon Hall Group is focused on developing research that drives performance in emerging and large organizations, and provides strategic insights for executives and practitioners responsible for growth and business results.
At the core of our offerings is a Membership Program that combines research, benchmarking and unlimited access to data and analysts. The Membership Program offers insights and best practices to enable executives and practitioners to make the right decisions about people, processes, and systems, coalesced with analyst advisory services which aim to put the research into action in a way that is practical and efficient. (http://www.brandonhall.com)
For additional information about our organization please contact Mike Cooke via mike.cooke(at)brandonhall(dot)com or via phone at (561) 306-3576.