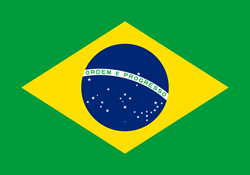 "These recipes will prove both interesting and fun for any BBQ grilling enthusiast." -- Peter Frank
São Paulo, Brazil (PRWEB) July 01, 2014
More than 400 years ago, cattle ranching was introduced to the Rio Grande do Sul region of Brazil. Cowboys, called Gauchos herded these cattle, and like the cowboys of Texas created a new style of cooking.
In Brazil, churrasco is the term for a barbecue which originated in southern Brazil. It uses a variety of meats, pork, sausage and chicken which may be cooked on a purpose-built "churrasqueira", a barbecue grill, often with supports for spits or skewers.
Churrasco is much more than a way of cooking in Rio Grande do Sul, it's a way of life. The Barbecue capital of Brazil is the city of Nova Brescia which has a statue of a man cooking barbecue in the central plaza.
Creative Electronic Products Inc have scoured the Internet looking for the best Brazilian BBQ grilling recipes and have included their top recipe below.
Brazilian Spicy Barbecued Chicken
1. Preheat the oven to 180C/350F/gas 4. Place the chillies, garlic and tomatoes in a baking tray and toss with the thyme, some salt and a good splash of oil.
2. Roast for 10 minutes until the chillies are just softened.
3. Whizz until fine in a blender or food processor.
4. Add the remaining ingredients, blend again for a moment, then season to taste with salt. Slather the chicken with the marinade and rub into every nook and cranny.
5. Preheat a barbecue or griddle pan and leave the chicken to marinate while it heats up. The trick is to get the fire really hot and then leave it to cool just a little, so the bird cooks fast over a good, strong heat but doesn't burn before it is done.
6. Combine all the honey sauce ingredients in a small bowl.
7. Thread a couple of metal skewers on each side of the chicken so you can easily pick it up and turn it over.
8. Sprinkle the chicken with extra salt and place it on the hot barbecue for 20 minutes, turning once, and frequently dousing it with the honey sauce. Cook until sticky and caramelised, and the juices from the chicken run clear.
The full recipe will appear on the Company's blog and Facebook page.
"These recipes will prove both interesting and fun for any BBQ grilling enthusiast." -- Peter Frank
About Creative Electronic Products Inc
Creative Electronic Products Inc are dedicated to sourcing innovative electronic products that solve common problems for everyday consumers. Their first product, the Propane GasGenie, has proved a big success with grilling enthusiasts all over the US. For more info on the Propane GasGenie, visit http://www.propanegasgenie.com. To play Hamburger Frisbee and grab your chance at winning a Propane GasGenie, visit http://www.propanegasgenie.com/fun-and-games/.