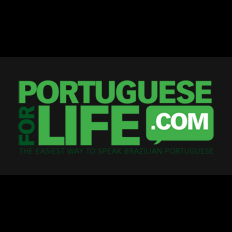 Miami, Florida (PRWEB) August 14, 2013
Preview Media Group is proud to announce the debut of an innovative online educational program that will change the way non-native speakers learn a language spoken by more than 260 million people around the world—Brazilian Portuguese.
PortugueseForLife.com not only teaches participants—in no time at all—how to communicate via the official language of Brazil, it also enhances the learning experience by immersing students in the country's rich culture through entertaining video lessons, bonus content, helpful travel tips and much more.
By making Brazilian Portuguese more accessible than ever, Portuguese For Life is breaking down the language barrier in more ways than one. International interest in Brazil, the world's sixth-largest economy, continues to soar—especially with major worldwide athletic events, including the 2016 Summer Olympic Games, on the horizon. However, only about 5 percent of Brazilians speak reasonable English—and far fewer can communicate fluently with Anglo speakers.
That's one of many reasons why more and more people are interested in learning Brazilian Portuguese. Business and career opportunities in Brazil abound—and those who can talk-the-talk definitely will have an edge.
That's where PortugueseForLife.com raises the bar compared to other language tutorials. Participants begin speaking in Portuguese immediately by quickly learning easy-to-digest phrases based on every-day interactions. In addition, the method of teaching employed by PFL ensures content retention without bogging down students with grammar rules. You learn only the material necessary to communicate effectively—just as it's spoken in the major cities of Brazil.
Anyone from a beginning student to an advanced speaker of Portuguese can benefit from the numerous offerings at PortugueseForLife.com. Visit the website for pricing and additional information, or call 855-476-7884.
Sign up today—and experience Portuguese For Life!