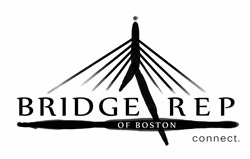 Boston, MA (PRWEB) August 08, 2013
In a unique collaboration, Bridge Repertory Theater of Boston will partner with Playhouse Creatures Theatre Company/NYC to deliver The Libertine, by Stephen Jeffreys -- opening in September. In addition to headlining Bridge Rep's first full season, this raw and poetic production will make its Boston debut.
Bridge Rep's Producing Artistic Director, Olivia D'Ambrosio, says, "I am both humbled and proud to open our first season with 'The Libertine'. The play itself, as well as the partnership with Playhouse Creatures, manifest important aspects of Bridge Rep's mission – particularly our dedication to the work we create, the people in our audience, and the city we serve."
The Libertine portrays the life of 17th Century poet John Wilmot, the 2nd Earl of Rochester, a dissolute man that Playhouse Creatures' Artistic Director, Joseph Rodriguez, describes as, "ahead of his time, divided by his heart and mind. His story reflects the universal struggle to find happiness and meaning in life. He wrestles with the awful effects of addiction and guilt, all within the context of a powerful love story." Playwright Stephen Jeffreys immortalizes the character as a "womanizer, drinker, atheist, pornographer, and rebel" – despite being the preeminent "wit" of his time, Wilmot's self-destructive behavior brings about his early and tragic death, ending his poetic career and leaving his great promise achingly unfulfilled.
Wilmot's relationship with the play's well-drawn female characters creates a script that is both sexually and emotionally charged, affording Bridge Rep the opportunity to open its season on a striking, unexpected note. Director Eric Tucker, a company member at Playhouse Creatures, is no rookie at overseeing this comedic drama, which graced the stage under his command in 2011 at New York City's Theatre Row.
Regarding the collaboration, D'Ambrosio suggests, "Cross-germination is healthy for our industry! It brings arts workers together to share ideas and techniques, which fosters growth and, ultimately, a better product for our audience." Rodriguez agrees, noting, "Our companies are forging a strong relationship. We hope it will 'bridge' the distance between New York City and Boston for years to come." The collaboration brings an impressive roster of 13 actors to the stage – including eight members of Actors' Equity Association – as well as original music composition, live singing, and detailed period costumes. D'Ambrosio explains, "by pooling our resources, Bridge Rep and Playhouse Creatures can deliver a production that would otherwise be out of either company's reach – together, we will treat our audience to a special theatrical event."
The Libertine makes its Boston debut in September on the Wimberly Stage at the Calderwood Pavillion at the Boston Center for the Arts, 527 Tremont Street, Boston. For more on Bridge Repertory Theater of Boston's, including the full Season One lineup, please visit: http://www.bridgerepofboston.com . For more on Playhouse Creatures Theatre Company, please visit: http://www.playhousecreatures.org.
The Libertine
by Stephen Jeffreys
directed by Eric Tucker
presented by Bridge Repertory Theater of Boston & Playhouse Creatures Theatre Company/NYC
WHERE:
Calderwood Pavillion at the Boston Center for the Arts
Virginia Wimberly Theatre
527 Tremont St.
Boston, MA 02115
WHEN:
Previews:
Thurs., Sept. 5th at 7:30pm
Fri., Sept. 6th at 8pm
Press Opening:
Sat., Sept. 7th at 8pm
Performance Schedule:
Sun., Sept. 8th at 2pm
Mon., Sept. 9th at 7:30pm
Thurs., Sept. 12th at 7:30pm
Fri., Sept. 13th at 8pm
Sat., Sept. 14th at 2pm & 8pm
Sun., Sept. 15th at 2pm
Wed., Sept. 18th at 7:30pm
Thurs., Sept. 19th at 7:30pm
Fri., Sept. 20th at 8pm
Sat., Sept. 21st at 8pm
Sun., Sept. 22nd at 2pm (CLOSE)
TO PURCHASE TICKETS:
Previews: $20 Reserved or PWYC at the door
All other performances: $40
Student discount with ID
Additional $5.50 for tickets bought online or by phone.
Online: http://www.bostontheatrescene.com
By phone: 617-933-8600
In person: Box Office, 527 Tremont St., Boston, MA 02115
Featuring:
Troy Barboza
Daniel Duque-Estrada*
Olivia D'Ambrosio*
Aubin Wise
Lauren Eicher
Margarita Martinez
D'Arcy Dersham*
Richard Wayne*
Joseph W. Rodriguez*
Eric Doss*
Sarah Koestner*
Megan O'Leary*
Brooks Reeves
Artistic Team:
Director: Eric Tucker
Assistant Director: Aubrey Snowden
Composer: Michael Wartofsky
Dialect Coach: Thom Jones
Costume Designer: Angela Huff
Assistant Costume Designer: Susanne Miller
Lighting Designer: Les Dickert
Assistant Lighting Designer: Juliana Beecher
Stage Manager: L. Arkansas Light*
Assistant Stage Manager: Andrew C. Pinto
Stage Management Intern: Sarah Schneider
*Members of Actors' Equity Association, the union of professional actors & stage managers in the United States.