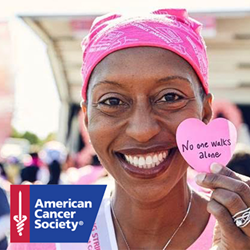 Receiving the news that you have been positively diagnosed with cancer is without a doubt one of the most tragic news that you can receive. To say that your entire life is impacted immediately is putting it mildly and trying to grasp this situation seems nearly unfathomable
Ann Arbor, MI (PRWEB) September 13, 2017
The Cliff Hart Agencies, a family managed provider of insurance and financial preparation services with offices serving communities across the state of Michigan, is spearheading a charity effort throughout the state to promote the upcoming American Cancer Society Making Strides Against Breast Cancer Walk.
The Making Strides Against Breast Cancer Walk is a global event hosted by the American Cancer Society that gives people everywhere a chance to show their support for the ongoing fight against cancer. Donations raised during the event are used by the American Cancer Society to fund breast cancer education programs as well as research into cures and treatments for breast cancer.
"Receiving the news that you have been positively diagnosed with cancer is without a doubt one of the most tragic news that you can receive. To say that your entire life is impacted immediately is putting it mildly and trying to grasp this situation seems nearly unfathomable to those who have not experienced this," said Cliff Hart, managing director of the Cliff Hart Agencies.
Hart and his team are utilizing a series of statewide outreach campaigns over a broad range of social media and email channels to generate public support for the charity walk. As well, Cliff Hart Agencies will be producing a full length article discussing the charity event which will be released in the newest edition of the firm's online magazine "Our Hometown": http://www.cliffhartagencies.com/Our-Hometown-Magazine_41.
To date, the Cliff Hart Agencies has hosted nine separate charity events in Michigan to support a wide variety of charitable causes. As regional representatives of the "Agents of Change" charity support coalition, the firm plans to continue working with Michigan charities on a regular basis.
The Cliff Hart Agencies has made the following page available for all readers who wish to find out more about how to get involved with the American Cancer Society's Making Strides Against Breast Cancer Walk: http://www.cliffhartagencies.com/Taking-A-Step-Forward-To-Support-Local-Women-Battling-Breast-Cancer-_24_community_cause. A full listing of all charity events undertaken by the Cliff Hart Agencies team is kept current in the firm's Community Causes archive: http://www.cliffhartagencies.com/community-cause.
About The Cliff Hart Agencies
As a Personal Financial Representative, Cliff Hart is acquainted with many local families. His deep understanding and personal knowledge of the people throughout the community have been key factors in helping to provide clients with an outstanding level of service. The Cliff Hart Agencies are committed to helping families like yours protect the things that are important – your family, home, car and more. The Cliff Hart team is also here to help you prepare a strategy to achieve your financial goals. To speak to a helpful and knowledgeable representative from Cliff Hart Agencies, visit http://www.cliffhartagencies.com/ or call (248) 437-1122.