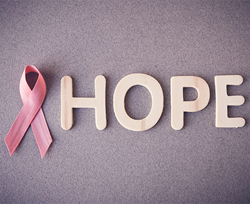 The number of lives claimed by cancer each year is increasing, and our community shouldn't stand on the sidelines – the goal of this event is to generate contributions for cutting edge cancer research
Fort Worth, TX (PRWEB) July 19, 2017
Ray Insurance Agencies, an eastern Texas firm that offers residents of the greater Dallas/Fort Worth metropolitan region access to insurance management and financial consulting services, is announcing the commencement of a regional charity effort to promote breast cancer awareness.
While recent advances in medical treatment and early detection techniques have led to reductions in the most serious forms of breast cancer, US Breast Cancer Statistics show that more than 250,000 new cases of breast cancer will be reported in the coming year. For many of these patients, education on early warning signs and access to preventative information can make a world of difference.
"The number of lives claimed by cancer each year is increasing, and our community shouldn't stand on the sidelines – the goal of this event is to generate contributions for cutting edge cancer research," says Ray Gustafson, founder and executive director of Ray Insurance Agencies.
Gustafson and his team are actively working to gather support for the breast cancer awareness charity event by building an information sharing system that incorporates elements on online interactivity over social media and email channels. Future efforts to publicize the event will include a cover article detailing the goals of the charity initiative scheduled for publication in a new edition of "Our Hometown," a monthly Dallas area webzine hosted by Ray Insurance Agencies: http://www.rayinsuranceagencies.com/Our-Hometown-Magazine_39.
To date, a dozen charities and nonprofit organizations operating in and around Tarrant County have enjoyed the assistance of Ray Insurance Agencies in gathering community support. Gustafson and his team are regional affiliates of the "Agents of Change" charity support coalition, and plan to assist new local charities regularly.
Gustafson and his team have made the following page available for all readers who would like to be part of the ongoing charity drive to promote breast cancer awareness in the Dallas / Fort Worth area: http://www.rayinsuranceagencies.com/Supporting-Breast-Cancer-Awareness_24_community_cause. More information on the growing number of regional nonprofits assisted by Ray Insurance Agencies can be accessed from the firm's Community Causes archive: http://www.rayinsuranceagencies.com/community-cause?page=1.
About Ray Insurance Agencies
Headquartered in Fort Worth, Texas, Ray Insurance Agencies is committed to providing local communities with insurance service that meets their needs. Taking pride in its team of professionals, Ray Insurance Agencies works with carriers to assemble a variety of products and services for its customers. These services include all the products a typical consumer needs (home, auto, boat, ATV, etc.), financial services (retirement, savings, long term care, disability, etc.), business insurance (liability, building, auto), and workplace and individual benefits (accident, critical illness, cancer, disability, life). To reach a knowledgeable expert at Ray Insurance Agencies, visit http://www.rayinsuranceagencies.com/ or call (817) 514-0358.